One of the most extraordinary powers Costco or IKEA has is the vast amount of real estate for warehousing. Warehousing for Vancouver-Based Businesses! Not only does it cut costs but it also reduces delivery times by having a central hub for all shipments to be made from.
Warehousing for Vancouver-Based Businesses
However, when showroom space is more important than storage space, you need to either set up your own warehousing in the city or use a logistic company's storage room to free up space.
Some popular companies in Vancouver are Delgate, 18Wheels, Comet, and Pacific Coast which all provide warehousing services. Yet, most hire 3rd party logistic companies to perform last-mile deliveries as their own fleets cannot accommodate all their clients on their own. The reason for this is simple, the cost of managing multiple fleets can get taxing and adds an extra layer of complexity for 1 logistic company to handle. If they're not at the size and scale of something like FedEx, UPS, or Canada Post, economically it would put the company in the red, and it's tough to estimate the scope of a company's growth.
Even though it increases the cost of the bottom line, logistic companies are willing to take the hit to guarantee that they can accommodate their clients. This extra cost is paid by you should you do business with them, but ultimately is still a cheaper option than a small or medium business to create their own internal logistics company.
Read more: Fulfilling Online Orders And Meeting Consumer Demand In 3PL Services
The One Exception
Delgate the one exception is a Warehousing for Vancouver-based company that not only provides warehousing services on par with others in the city but has also partnered up with "it's here" – a delivery technology similar to Uber or Lyft. With this application, they are able to manage their fleets and expand without any extra management costs. This is a similar technology to how Amazon operates its delivery network. By means of automation, they're easily able to perform full EDI integrated fulfillment which is optimal for appliance, furniture, or large pallet deliveries.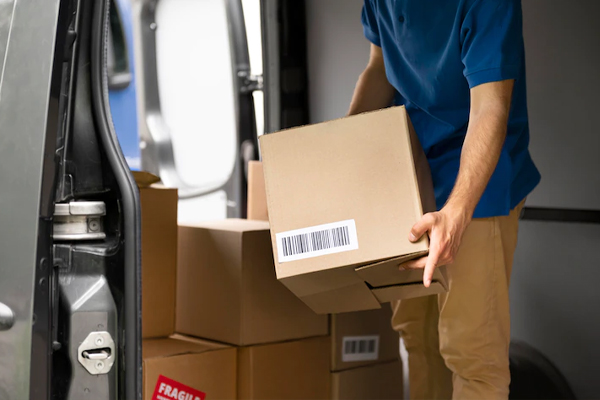 From small courier drivers to 5-ton trucks, their fleet can fulfill final mile deliveries for documents, products, furniture, or pallets. Efficiency allows them to reduce costs in receiving and delivering products, granting management more time to focus on warehousing. Additional services like palletizing, picking, co-packing, and labeling are thus at a cheaper cost than their competitors, while not reducing the quality of their service.
Read more: Is it the right time to change your 3PL provider?
First Month Free Warehousing
With these reduced costs, Delgate is confident in its service that you will not want to switch over to another company. The synergy between a large warehousing company and a logistics company that can do everything from white glove services to same-day deliveries, customer communication/notification, and more.
Read more: Amazon FBA: Pros and Cons