What are fulfilling online orders?
Fulfilling online orders and meeting consumer demand in 3PL services are more important. The first thing that affects the customer experience is order fulfillment. If the customers receive their order on time and are satisfied with the order, they will probably buy from that company again. It is the customer order that drives the retail supply chain. Ordering requires inventory to go to a fulfillment center that receives and stores it. When the center accepts and processes the online order, it picks, packs, and sends the product to the ending customer. The online order fulfillment can be done in-house or self-fulfillment (also known as merchant fulfillment), drop shipping, or outsourcing fulfillment to a third-party logistics (3PL) provider.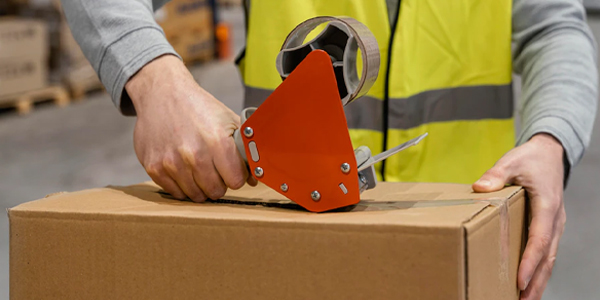 Steps of retail fulfillment online orders
1. Receiving Inventory
You need an inventory before you can fulfill orders from online sales channels. Receiving inventory is the process of collecting the incoming inventory from manufacturers or suppliers at local fulfillment canters.
The key tasks involved in this step are:
Adding each new SKU to an inventory or warehouse management software
Use SKU or barcode labels
Count and check items to guarantee accuracy
Document the number of each SKU in the inventory management system or warehouse
Inspect for any potential damage
2. Organizing Inventory
Organizing inventory classification on shelves is the second step to ensuring fast ordering is fulfilled online. Organizing products will help the shopkeeper to find the item the customer is asking for quickly.
3. Picking
When an order is submitted to the website, it requires to be tracked in the available inventory for selection and packaging. This can be done easily through the inventory management system that performs as central database storage for all inventory products.
4. Packing
Safe packing is one of the parts that guarantees retail fulfillment because it equals a more satisfactory customer experience. Packing includes the packaging of all items to protect them in shipping and the use of appropriate materials such as packaging tapes, bubble wrap, air fills, and poly bags depending on the type of items ordered.
5. Shipping
Another part of fulfilling online orders is shipping. Once the order is processed and ready to be shipped, it can be sent. You can select from third-party shipping or merchant shipping as your method of shipping. When an order is shipped, a tracking report goes to the customer to inform them about its delivery status.
6. Process of returning
Returning is also a part of fulfilling online orders if an e-commerce company provides returns. It should be processed fast and efficiently to keep a good customer experience and provide accurate inventory levels.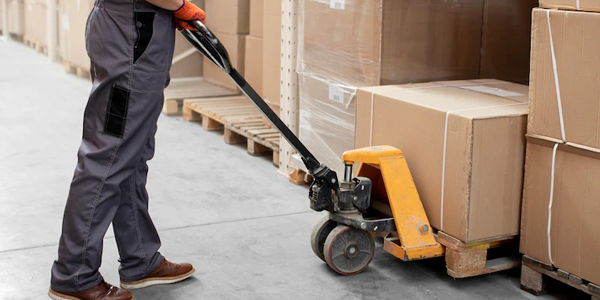 How to find the right fulfilling online order strategy?
Choosing the right strategy to fulfill online orders relies on numerous aspects. You need to evaluate a few parameters before deciding on a strategy.
The parameters include:
1. Order Volume
The fate of your business will be defined by the number of order volumes and the level of satisfaction with the order in the long run. Choosing the option to fulfill an order based on the volume of the order is always the right approach. When order volume is low, you should choose merchant order fulfillment, and when order volume is large, choose third-party fulfillment.
2. Location
Your business location also is a factor to decide the type of fulfillment service. If you sell locally, it will be good to choose merchant fulfillment for your business.
Besides, if you want to enable offshore shipments, using third-party fulfillment would be a good option. No matter what you choose, make sure it delivers as fast as possible.
3. E-commerce platform for retail fulfillment
Your e-commerce platform will help you determine what kind of order fulfillment you select for your company. You can stick only to the merchant fulfillment order if your e-commerce platform supports inventory management and other features that help fulfill the order.
4. Delivery Time
Using one-day and two-day delivery models in e-commerce will improve the customer experience and helps to beat the competitor. Therefore, any digital retail business that concentrates on merchant order fulfillment should have a strategy for shortening the delivery time.
It has two aspects that are you ask your customers to pay more to provide fast delivery (which may hamper the customer experience) or manage fast delivery costs alone (which can be expensive. So, what is your best way? Some recommendations are:
Combination of average shipping cost with product price.
Suggesting memberships so customers can pay a one-time fee to allow free and fast delivery.
Put a minimum fee to enable free shipping. This will add more customers and make it easier for you to manage the overall shipping expense.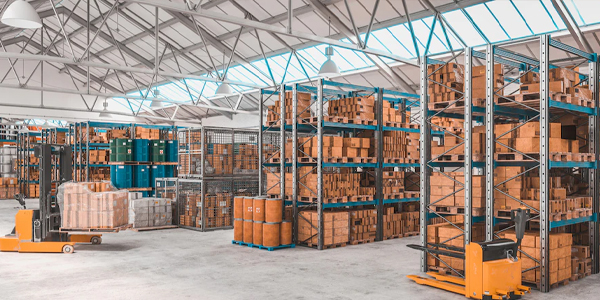 Fulfill online order challenges and solutions
Fulfilling online orders is not always as simple as it sounds. Here is an overview of some of the common challenges to realizing fulfilling online orders:
Expertise and managing in-house fulfillment
By comparing in-house fulfillment and third-party fulfillment, you can realize which one is more cost-effective for your business.
Not ready for volume changes
Trust on an adaptable e-commerce platform that lets you extend your business by managing and ordering better.
You cannot focus on strategic tasks.
The most important thing in deciding the ordering process is to scale your business. Changing satisfactory fulfillment partners can be difficult and costly once you've begun working with a seller, so at first, choosing the right partner is very important. Briefly, before you know your needs, you should predict them.
Using outdated systems and software with finite technology capabilities decreases business speed. Choosing modern technologies and the most suitable e-commerce platform for your business should be your priority.
You are not able to compete with Amazon.
Do not try to compete, instead, move on and rely on merchant order fulfillment first, and change to a third-party fulfillment when the business grows.