Fulfillment costs in Logistics
Fulfillment costs are all about costs from the beginning to the end of delivery. The vast majority of distribution houses use activity-based pricing, which simply means they charge you for every service or activity they perform for you. Typically, they total up all the activities they have done for you each month and then bill you monthly, although some may bill on a more frequent basis, such as every two months. Although there may be several different charges on your bill, the main charges you will encounter for your fulfillment costs are:
Initial Setup Fee
Receive fees
Storage costs
Fulfillment or Pick and Pack Fee
Shipping fees
Each 3PL company has different rates they charge for fulfillment costs, which makes it very difficult to compare 3PL costs between different options. But you'll run into some common charges that we have included here, so you can start to familiarize yourself with what to expect.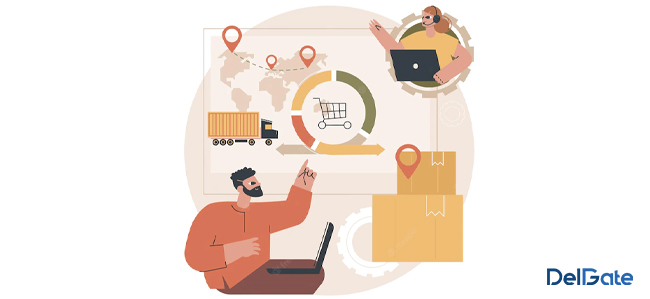 What is Fulfillment in Logistics
After talking about fulfillment costs, we need to know what is fulfillment in logistics. The term fulfillment refers to all supply chain functions related to the receipt, processing, and delivery of customer orders. In fact, a fulfillment center is a business that specializes in managing inventory, fulfilling orders, and shipping goods for other businesses, effectively freeing up their valuable time and resources to drive growth in other areas.
Full-service fulfillment companies offer an end-to-end solution: they pick up your products from warehouse shelves, package them, release them to shippers, and then send an automated email response to your customers to let them know that their packages are in transit. They can also manage your credit card processing, provide current inventory levels to your website, reorder products, offer call center services, send shipping notifications, and handle returns.
Read more: What are the key factors to the successful eCommerce order fulfillment process?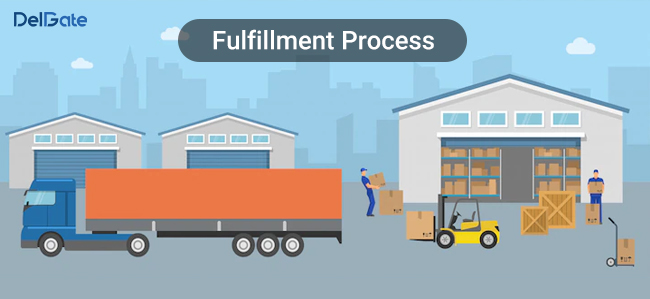 The Process of Fulfillment
Order fulfillment includes all the steps a company takes between receiving an order and getting it into the hands of a customer. This process involves warehousing, picking and packing the product, shipping it, and sending confirmation emails.
Some traders find that these tasks can be done efficiently in-house. But when the volume of orders exceeds the space, manpower, and time available, it makes sense to outsource these tasks to a partner company. Here are the steps involved in running the fulfillment and fulfillment costs contains these steps:
Inventory is delivered to your fulfillment center
The fulfillment company sorts your goods
Inventory is stored by your fulfillment company
Customer orders are routed to your fulfillment company
Your fulfillment center processes and ships your orders: product picking, packing orders, and shipping packages.
Your fulfillment center handles customer returns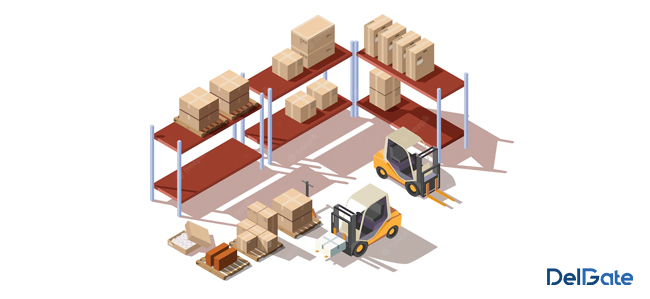 Best Fulfillment Company in Canada
The fulfillment process is complex and demanding; it requires a lot of time, attentio, and space to be executed effectively.
One of the biggest benefits of outsourcing fulfillment tasks to a third party is being able to redirect your time to areas where it can be better spent. Owners often find that the increased profitability they see by paying more attention to marketing, product sourcing, or development outweighs the cost of outsourcing fulfillment.
Order fulfillment covers a very diverse range of activities from inventory management to final delivery. Businesses should work with the best fulfillment services companies in Canada to not only simplify these processes but also improve customer satisfaction.
Some of the best fulfillment companies in Canada are Links Warehousing & Fulfillment, NRI Distribution, Evolution Fulfillment, Precise Warehousing, CitiLogistics, Stalco, Hubtrotter Logistics, Antoine Fulfillment, and ShipHype.
Read more: A Complete Guide to Warehouse Abbreviations and Jargon
DelGate Fulfillment Center
DelGate Warehousing and Distribution is a rapidly growing local delivery company based on a technology solution, located in North Vancouver, BC.
At DelGate Fulfillment, we are committed to providing reliable storage, packaging, and shipping services so that your customers have a pleasant and worry-free shopping experience by managing your fulfillment costs to reduce your overhead costs.
Our experienced staff are trained to set up your account with an advanced control panel so you can monitor your inventory from anywhere and oversee sales, returns, and shipping details.
With the latest state-of-the-art software, we can ensure accuracy and consistency and provide you and your customers with a professional order fulfillment experience. You have a business that you are passionate about and so do we. Our passion is to manage the Canadian side of your business. We strive to increase your sales by optimizing your logistics and increasing your presence in the Canadian market.
Read more: Fulfillment Costs: Know Everything About 3PL Warehousing Costs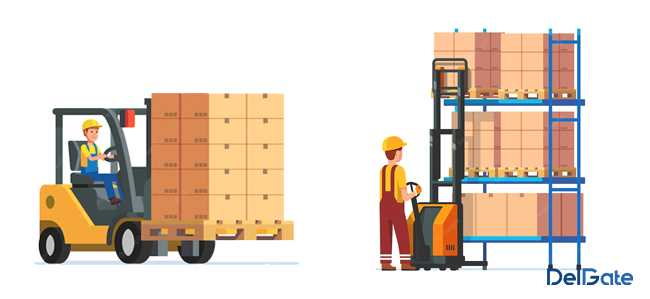 We are a different type of 3PL Company that believes the early introduction of structure, process, technology, and a solid foundation gives new or evolving businesses the opportunity to focus on growth and their core competencies without the distraction of adding fixed costs.
With financial, operational, and customer service expertise in a variety of traditional and emerging businesses, we had a compelling opportunity to offer our clients integrated solutions for their businesses, leveraging best practices from the industry.
We decided to create a 3PL unlike any other distribution business in Canada and the fruit of that work was a model we call the Brand Fulfillment Model. It's unlike anything you'll find at traditional fulfillment companies in Canada and, quite simply, it gives you more control, transparency, and margins.


Outsource Fulfillment to a 3PL Company to manage fulfillment cost
Outsourcing order fulfillment services to a third-party logistics (3PL) company is one way to ensure you don't mess up this important process and avoid the costly mistakes that come with it.
An outsourced fulfillment service is an arrangement where you rent space from a 3PL company that warehouses your products and processes your orders for shipment whenever a customer purchases a product.
First, you enter into an agreement with a 3PL logistics service provider to store your goods at a fixed monthly rate based on the space your goods take up in their warehouse. You then integrate your e-commerce store with its inventory management system to help streamline the entire fulfillment process.
When a customer purchases a product from your store, the order details are passed to your 3PL partners so they can process the order and prepare it for shipment.
Outsourcing your e-commerce order fulfillment to a reliable 3PL logistics provider has many benefits, such as: Avoid long-term leases, keeping your business structure lean, managing seasonal fluctuations better and sales, reducing shipping costs, easily scaling your business to new markets, better technology and inventory management, and Improve your customer service. Would you like to really manage your fulfillment cost? contact us.