What you need to know about shipping freight
Freight Shipping logistics is the bulk transportation of commercial goods by air, land, or sea. Unlike package carriers that specialize in small, lightweight items, freight shipping allows companies to transport large volumes of merchandise or heavy items. Every day, millions of businesses rely on freight forwarding for their domestic and international trade. It is no exaggeration to say that cargo shipping is the backbone of national and international trade.
shipping logistics meaning is the transport of commercial goods in large quantities by air, land, or sea. Freight forwarding companies operate around the world, using airports, seaports, and independent trucking depots to move goods.
Freight shipping logistics are larger than 30 x 30 x 30" or over 150 pounds. Goods are loaded onto wooden pallets or 20- to 40-foot shipping containers, often with other cargo. Smaller shipments can be shipped more cost-effectively via express courier services. Freight shipments are delivered to a warehouse instead of the end customer. Once unloaded and stored in the receiving warehouse, individual orders are only shipped for last-mile delivery.
It is common for high-volume merchants to partner with third-party logistics providers as fulfillment centers. Doing so provides access to storage space in warehouses, but also to fulfillment services. 3PLs often take responsibility for delivering packages to customers on behalf of merchants.
Read more: How to Do Freight Calculations Work in 3PL Logistics?
Different types of shipping freight
There are three ways to ship cargo:
Air Freight: One or more pallets of cargo are loaded onto a plane at an airport. Air freight is usually handled by a shipping logistics company, such as the freight divisions of common express carriers. Air freight is best for merchants who want delivery in less than a week for one or more pallets.
Truck Freight: Pallets are loaded onto semi-trailers or light trucks and then driven to the receiving warehouse. This approach is best for medium to large shipments that need to arrive in a week or less, but cost less than air freight.
Sea Freight: Cargo is loaded into a 20–40-foot shipping container at the nearest seaport and then packed on an ocean carrier. Sea freight is best for cost-effective shipping of high-volume cargo or heavy items when time is plentiful. Will coordinate with the shipping company and freight forwarder to coordinate transportation, customs clearance, etc.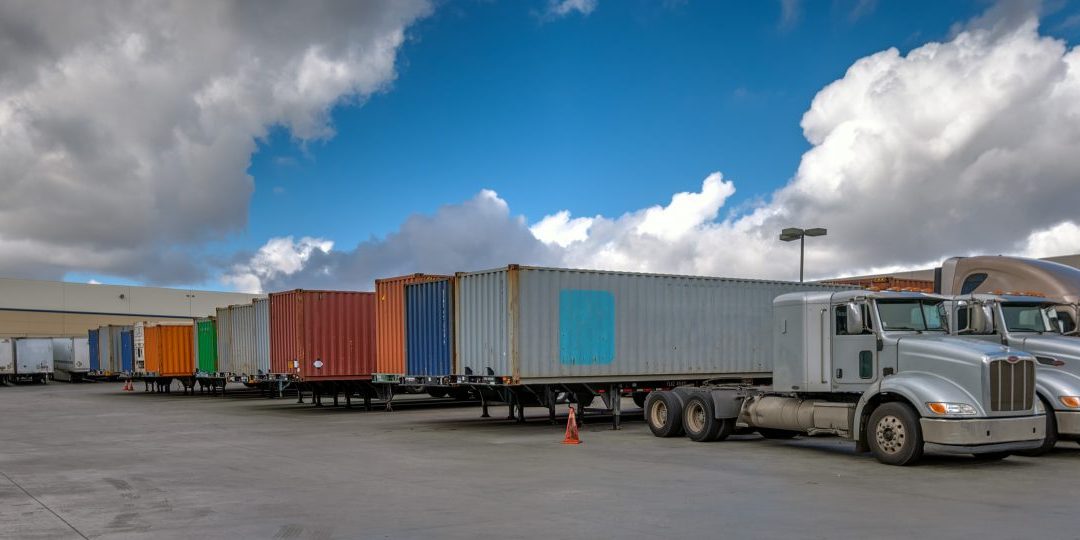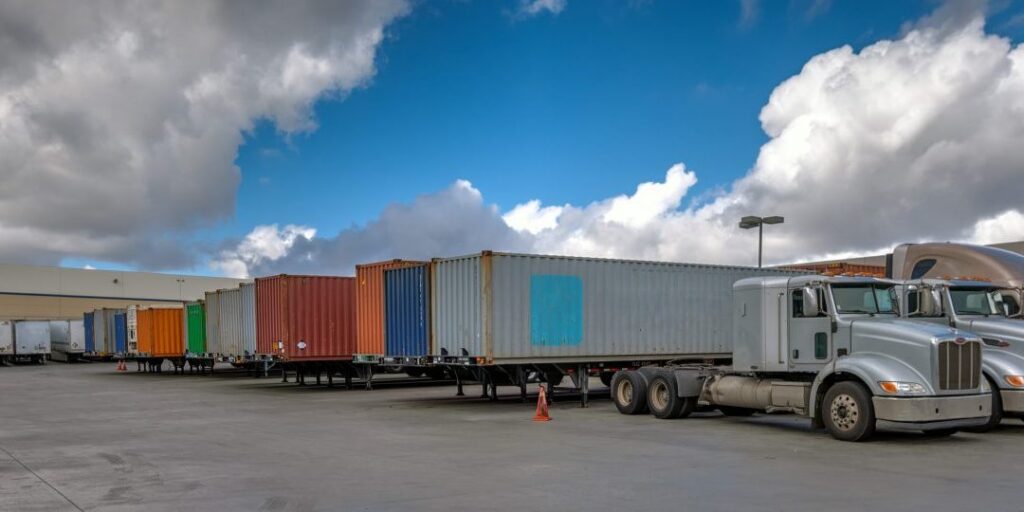 Freight Shipping Benefits
Freight Shipping logistics is the de facto delivery method for companies moving large items or large volumes of cargo. Growing businesses turn to freight forwarding companies for the following reasons:
Large items made easy: Freight accepts the largest and heaviest shipments, unlike courier services. This could be individually heavy items, such as cars and pianos, or a large volume of lightweight items, such as clothing.
Cost-effective at scale: Shipping large, unwieldy, or heavy items via courier is cost-prohibitive. Larger merchants use freight services to transport goods for pennies on the dollar compared to courier service rates.
Flexible Pricing: Prices vary widely between freight shipping logistics types. In addition, each form of freight shipping logistics comes in a variety of price tiers. This means you can find ways to ship cost-effectively on any budget, as long as your items do not have to be there in a hurry.
Read more: North America Railroad System Benefits
Other Freight Shipping Players
Freight shipping logistics are more complex than parcel shipping due to their scale. Big jobs require extra hands, so you can expect to deal with a few other players as you enter the world of freight forwarding, including:
Freight Forwarders: As travel agents for freight shipments. Freight forwarders offer services that facilitate the loading process for freight forwarding companies and customers, including operating trucking services.
Third-Party Logistics Providers: Companies that offer outsourced distribution and fulfillment services, including warehousing, transportation, and last-mile delivery. Large freight forwarding companies can also act as fulfillment services.
Customs brokers: International freight shipments require specific customs documentation from the receiving country. Brokers specialize in filing the necessary import/export documents and customs clearance of your shipment.
Related article: Is Dedicated Fleet Service Right For Your Company?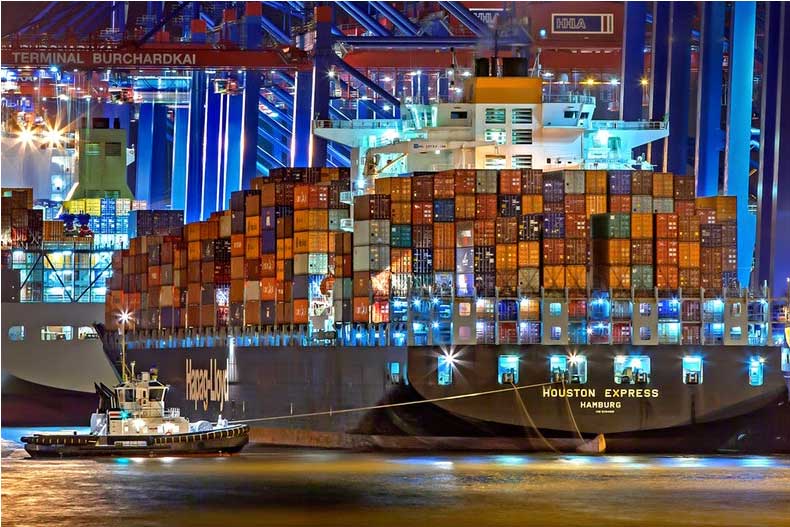 Delivery times for cargo shipment
Each freight shipping logistics method has a different timeline. Planes move faster than trucks, after all, and trucks move faster than ocean freighters. This is the expected delivery time for each freight method.
Air freight
Air freight is the fastest cargo shipping method. Your cargo is loaded on pallets at the origin airport and then transported to the destination airport, possibly with intermediate connections. Usually, you can get door-to-door delivery within five days.
Usually, transit from the airport to the airport takes one to two days. Longer delivery times may arise when your aircraft is waiting for other cargo to be loaded before departure. If your shipment crosses an international border, please allow a couple of days for customs clearance. Your shipment must then be transported, unpacked, and then picked up from the shipper's warehouse. In total, this can last from 3 to 5 days.
In total, door-to-door delivery for air freight with freight, pickup, packing, and final delivery can take up to two weeks.
Truck Freight
Truck freight is a combination of fast delivery and cost savings. Freight is palletized onto commercial trucks and then driven to one or more delivery destinations.
Depending on distance and geography, door-to-door truck loading can take anywhere from 2-6 days. For example, it takes about four days to transport cargo from Montreal to Los Angeles, including a day or so for customs clearance.
For a better estimate, estimate that a cargo truck can drive 550 miles (or 885 kilometers) per day. Truck drivers are legally required to drive no more than 11 to 13 hours per day, depending on the country. Environmental factors such as weather can also reduce delivery speed.
Related article: What to Look for in a Full Truckload Provider
Sea Freight
Sea freight is the slowest method of shipping goods, but also the most economical. Port-to-port delivery can take between 2 and 6 weeks, depending on the distance traveled. Then, you will need to arrange transportation, clear customs, break down your cargo, and transport it to your warehouse. When the ocean freight reaches the final customer, it can take 6-7 weeks from door to door.