In this article we want to cover the benefits of dedicated trucking service in logistics. A dedicated freight service, by definition, offers contractual, constant capacity for your company's shipping needs. However, the advantages do not have to stop there.
Superior specialized carriers create a fleet to your individual needs, including specific equipment and freight handling requirements.
Delgates' tailored solutions take care of all of this and more. With personalized solutions to your toughest transportation difficulties, Delgate keeps your freight — and your business — moving ahead.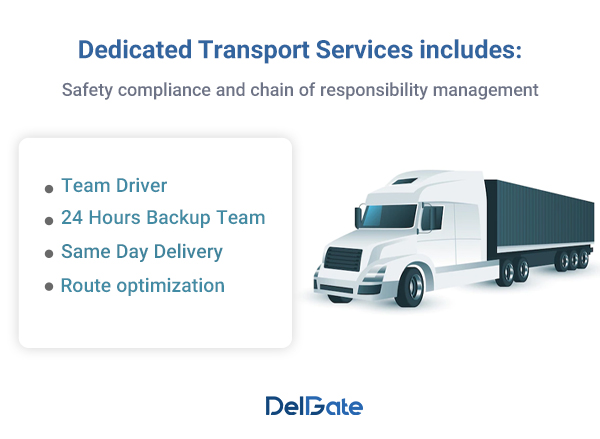 Related article: 10 Most Commonly Asked Freight Shipping Questions In Logistics
What are the Benefits of Dedicated Trucking Service?
Shippers that use specialized truckload services, particularly during the present epidemic, reap huge advantages. Here are seven compelling reasons to use a dedicated trucking service.
1. Consistent Pricing By Dedicated Trucking Service
Due to the predictability of the cargo and the routes the freight will take, dedicated trucking delivery is more likely to experience consistent pricing and cheaper transportation expenses.
As a result of the scarcity of accessible trucking capacity, many shippers have had to pay higher transportation charges.
Shippers that use dedicated trucking delivery have an easier time negotiating fuel surcharges and carrier agreements that lock in prices and capacity for them independent of freight market fluctuations.
2. Delivery Times That Can Be Predicted
A consistent flow of incoming and outgoing cargo is ensured with a dedicated transportation service.
Better cargo planning, timely pickups, and reliable on-time deliveries are all benefits of a dedicated trucking service.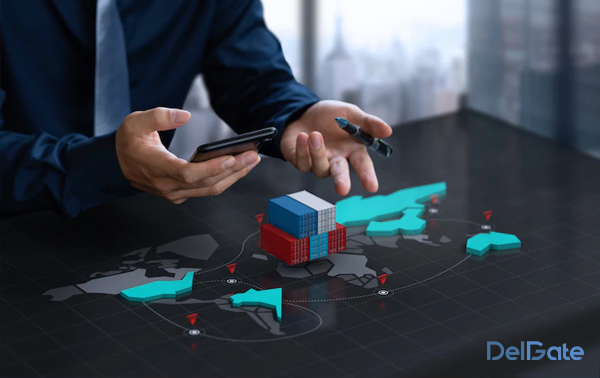 Related article: What Is Ground Freight Shipping & The Benefits Of It
3. Improve the efficiency of your supply chain
No other freight is put on the truck when you choose a dedicated trucking delivery, so the driver doesn't have to drop off other shipments on the route to your location.
Shippers may stage cargoes to customers or other sites via a dedicated transportation service, which helps free up warehouse space. As a result, the supply chain becomes more efficient.
4. Freight Handling and Special Attention
Dedicated transportation is a logical match for transfers needing specialist equipment and delivery tactics, such as storefront and worksite delivery, mobile roller conveyor usage, and Moffett-powered dumping.
Delegate hires only the best drivers and prioritizes customized training for your company. You can rely on our drivers to safeguard product integrity and ensure timely delivery of your freight, whether your fleet uses temperature-controlled trailers, lift gates, flatbeds, or custom-designed equipment.
5. Deliveries with Temperature Control
The temperature of the shipping container affects the transit of food commodities such as vegetables, fruit, meat, fish, poultry, eggs, and dairy when using a specialized trucking service. It may also be used to transport temperature-sensitive items like medications.
Temperature control is an important part of dedicated trucking delivery since it helps to retain quality. Freshness is lost if a cargo pickup time or delivery timetable is missed. Dedicated trucking delivery helps to avoid these mistakes and ensures that the item arrives as fresh as possible.
Temperatures recommended for carrying chilled items vary; however, for specialized truck delivery, temperature specifics may be necessary, and drivers may modify as needed.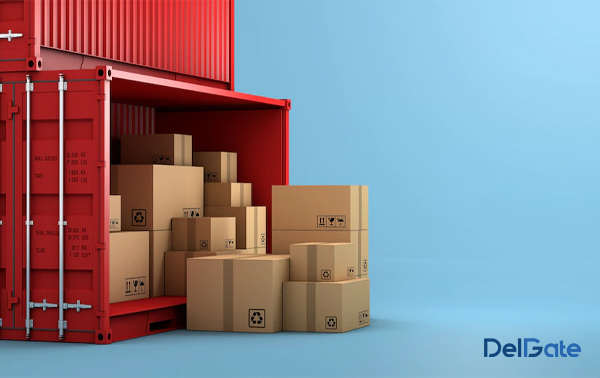 Related article: What Is Expedited Shipping & Why Would I Need It
6. Capacity Assurance
Freight capacity is assured for your usual shipping requirements, wherever and whenever your company needs it, with a dedicated transportation service.
When your shipment volume increases, the carrier uses its network to keep freight moving on schedule, including third-party capacity brokerage.
Delegate has the reach and network to guarantee a smooth shipping operation, regardless of whether a change in equipment, personnel, capacity, or technology is required. Delegate also uses its network to keep drivers occupied and prevent assets from sitting idle when traffic is low.
7. Reliable Drivers
A dedicated route is a route that is designated for a truck driver. While a driver may be allocated to several routes, a dedicated truck driver is assigned to just a handful. This enables you to send and receive large amounts of mail.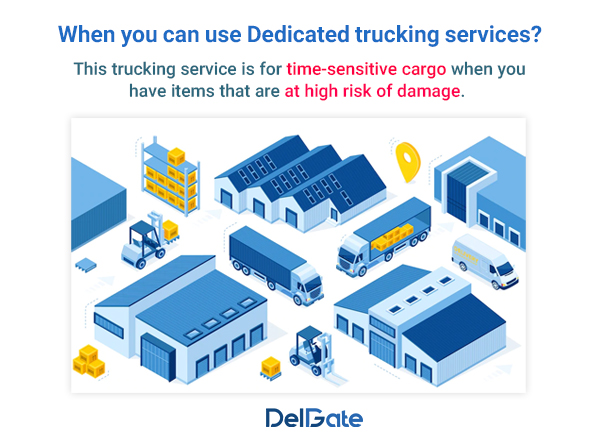 Related article: Different Types of Cross Docking Services in Canada
The Most Important Benefits of Dedicated Trucking Service
Dedicated trucking delivery ensures a certain number of trucks and a list of drivers that are only available to the shipper. Dedicated truck drivers are happy in their professions because they are paid consistently and get to go home every day. This implies there will be fewer drivers and delivery shortages, as well as fewer delivery delays.
Dedicated transportation gives you the amount of control you require if you need assured capacity or consistent delivery service for your end customers. You won't have to worry about your truckload arriving on time.