Sustainable ecommerce, online trade become greener! Online shopping is quick, simple, and affordable. However, these advantages might occasionally come at the expense of the environment. There are various ways e-commerce merchants may become more sustainable ecommerce, from the supply chain to packaging. Keep reading to learn how to improve your ecommerce company's green credentials.
Why you should increase sustainable ecommerce!

We thought we'd lay out the argument for becoming green before we get into the many various ways you can become sustainable ecommerce and eco-friendly.
Since becoming eco friendly ecommerce will necessitate certain modifications to your present company strategy, some of which are more significant than others, they are unquestionably vital.
This is why. Shoppers share environmental concerns. That's all there is to it.
But let's provide some data to support that pretty explicit and assertive remark.
The Natural Marketing Institute found that consumers are 58 percent more inclined to purchase goods or services from a company if they are aware of that firm's concern for the environment.
The same study revealed that consumers are prepared to pay up to 20% extra for a good or service if they are aware of its environmental friendliness.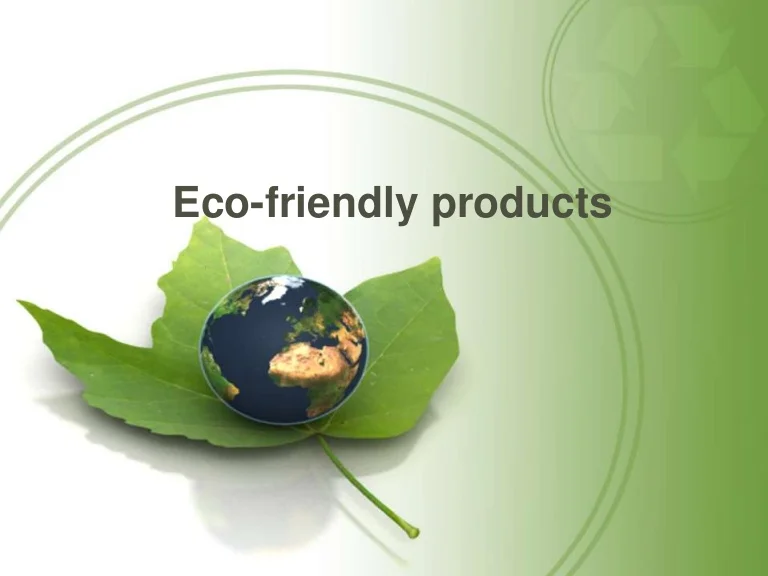 Here are some more startling statistics about sustainability:
According to a Nielsen poll, 73% of consumers worldwide are open to altering their purchase patterns in order to have a less negative impact on the environment.
Compared to 34% of Baby Boomers, 75% of Millennials are more willing to alter their spending patterns to benefit the environment.
Eighty percent of respondents in a poll by Accenture of 6,000 customers in North America, Europe, and Asia said they believed it was "essential or extremely important" for businesses to provide environmentally friendly goods.
Read more: How to Use Amazon FBM to Ship Products?
How might ecommerce companies become more sustainable?
Set targets for a sustainable supply chain.
You can improve your supply chain's environmental friendliness in the first place. It is possible to maximize sustainability in every aspect of your business, from the raw materials you use to create your items to the production procedures themselves.
After making a list of your desired outcomes, proceed step by step through your supply chain to consider how each phase might be made more environmentally friendly.
Put the plastic away!
Diminishing the use of plastic in your packaging is one of the easiest methods to make your eCommerce company more environmentally friendly.
Plastics like Low-Density Polyethylene (LDPE), Polypropylene (PP), and Polystyrene (PS) were once often used in product packaging.
However, with the tide of customer opinion turning, environmentally conscious eCommerce companies are replacing these plastic packaging materials with recycled paper and cardboard ones.
Leading the push in this regard are fashion shops like Zara, which eliminated all plastic a few years ago. Additionally, Zara sends their merchandise in reusable, recycled cardboard boxes.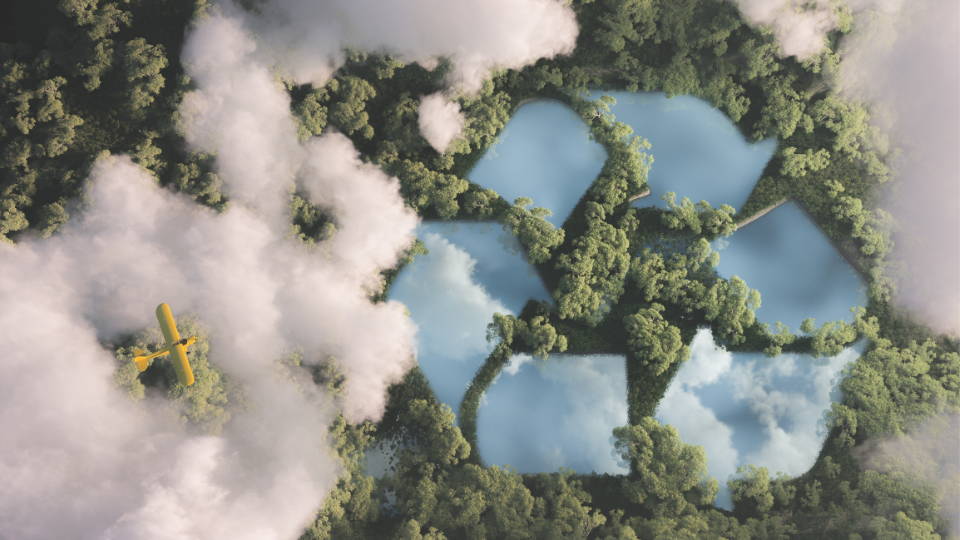 Use recyclable packaging.
The use of reusable packaging is one of the most eco-friendly practices you can engage in.
As a result, your business will be in line with the "circular economy," a rising trend that aims to reduce waste by recycling and reusing goods and packaging whenever feasible.
Several well-known businesses currently use reusable packaging to become more Sustainable ecommerce or eco-friendly business. Ted Baker is among the most known instances. They utilize cardboard slip-style address labels on the exterior of boxes for their goods. This address slip may be readily removed, leaving behind an inconspicuous piece of cardboard that the customer can use repeatedly for a variety of applications.
Read more about: Warehouse stock storage process in logistics
Use packaging that is the right size.
How many times have you placed an order only to receive it in an excessively large box?
Independent eCommerce merchants might be just as culpable of such unnecessary packaging methods as Amazon is!
Consider investing in a wider choice of packing sizes if you're serious about lowering the carbon impact of your eCommerce firm.
Although using a single standard-size box or packaging for all of your purchases may be less expensive, your environmentally conscious consumers won't like it.
Additionally, using packaging that is appropriate for the product results in savings on carrier costs.
Read more: Amazon FBA: Pros and Cons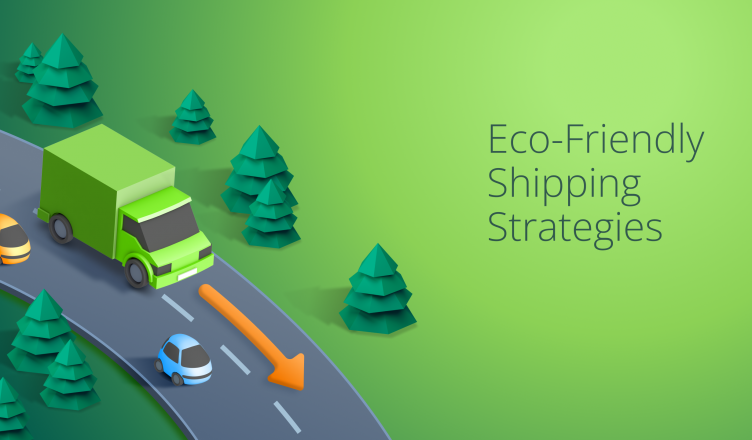 Provide "green" delivery.
If you're serious about being green and proving your commitment to sustainability, you may provide your customers with the choice of receiving deliveries in a more environmentally friendly manner.
Deliveries may be made sustainably by carriers like DPD. In order to deliver goods as sustainably as possible, this delivery option employs totally electric delivery vans, extremely local micro distribution depots, and extra-sustainable packaging.
Read more: Which e-commerce order fulfillment strategy is best for your business?
Offer no-cost returns.
You shouldn't take this choice lightly. The concept of free returns has become commonplace among customers today, especially in the fast-fashion industry. However, the ecosystem pays a hefty price for these free returns.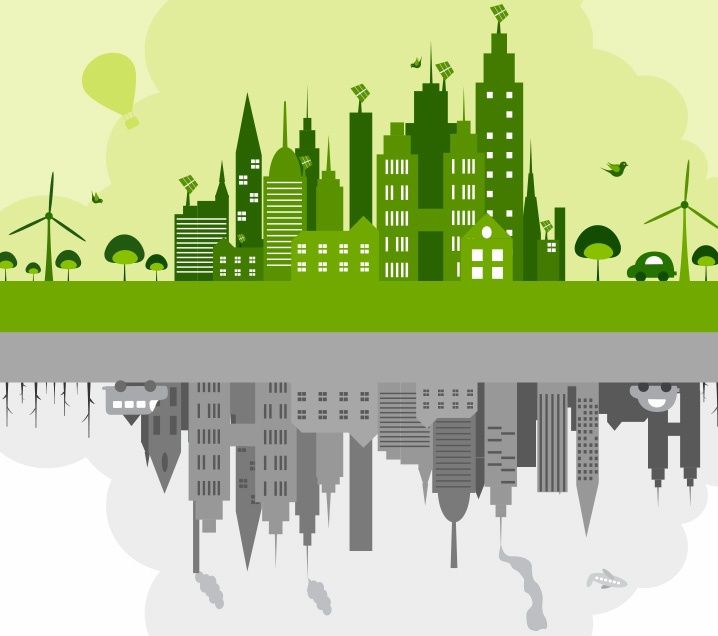 What sort of cost?
Free returns generate 5 billion pounds of landfill garbage and 15 million tones of carbon emissions annually in the US, according to a report by Vogue Business. That is the same amount of waste that 5 million individuals create annually.
Get rid of your free return policy if you're sincere about growing your e-commerce company as a sustainable ecommerce.
Read more: Is it the right time to change your 3PL provider?
Order consolidation
Many businesses may send multiple items purchased by a consumer in different parcels, especially if one of the items is back ordered or out of stock.
However, doing this uses more resources. Consider this. Just for two goods, there would be twice as much packaging, twice as many trips in the delivery vehicle, and twice as much carbon dioxide emitted.
When possible, try to combine several orders into a single shipment. As a result, you will have a far less environmental effect.
Giving customers the opportunity to wait a little further while outlining the advantages to the environment can raise your brand's green standing.
If you're completing a high volume of orders in-house, chances are you're not doing it very efficiently. It's not strictly your fault; your primary focus is on the creation and promotion of fantastic items, not on fulfillment!
Outsourcing your fulfillment process to a fulfillment partner may make it significantly more efficient and hence environmentally beneficial.
Consider this: a fulfillment partner specializes entirely in fulfillment and, as such, has protocols, rules, and procedures in place to decrease waste and capitalize on economies of scale.
Furthermore, an outsourced fulfillment partner will have a large network of carrier partners, distribution facilities, and other resources.
3PL is environmentally friendly
Contact 3PL immediately if you want to make your e-commerce shop more ecologically friendly and sustainable ecommerce. We have a variety of options that will reduce the environmental effect of your fulfillment while also assisting you in growing your business.