Dropshipping is one form of e-Commerce shipping technique that has seen tremendous growth recently.
It appears to be a type of silver bullet for e-Commerce start-ups since it offers a low-risk business strategy that eliminates the need for storage and inventory management.
But we want to discover if drop shipping actually outperforms more conventional order fulfillment. Is it possible to make more money? Or is using third-party logistics a more effective approach to connect your business with your customers?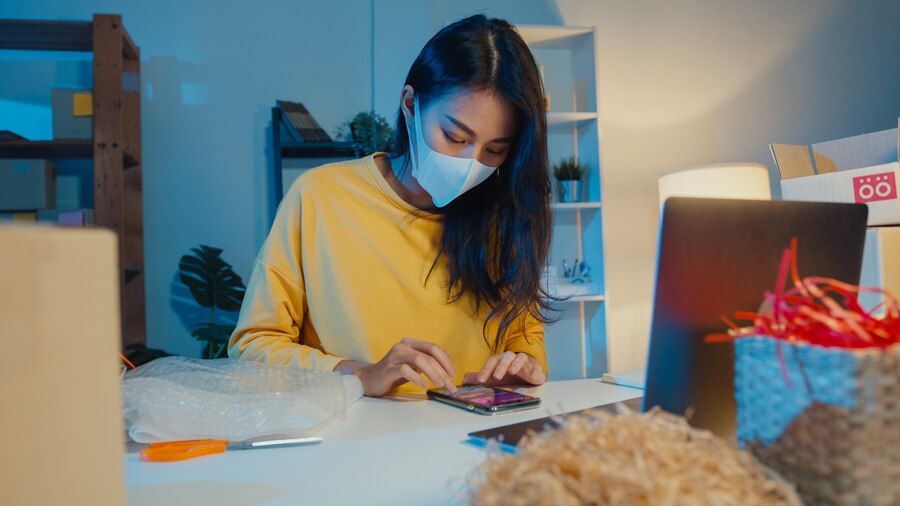 what dropshipping is & how does dropshipping work
Dropshipping is an e-Commerce fulfillment strategy that does away with the requirement that the shop maintains its own inventory. The e-Commerce store makes the transaction and then orders the goods to be transported directly from the supplier's warehouse to the client, providing the supplier with nearly complete control over the supply chain.
Therefore, if you operated a dropshipping firm, it is likely that you would never handle the product directly. You wouldn't need to make an upfront purchase, physically keep it with your own warehouse, hire a pick-and-pack crew, or set up your own logistics or courier services.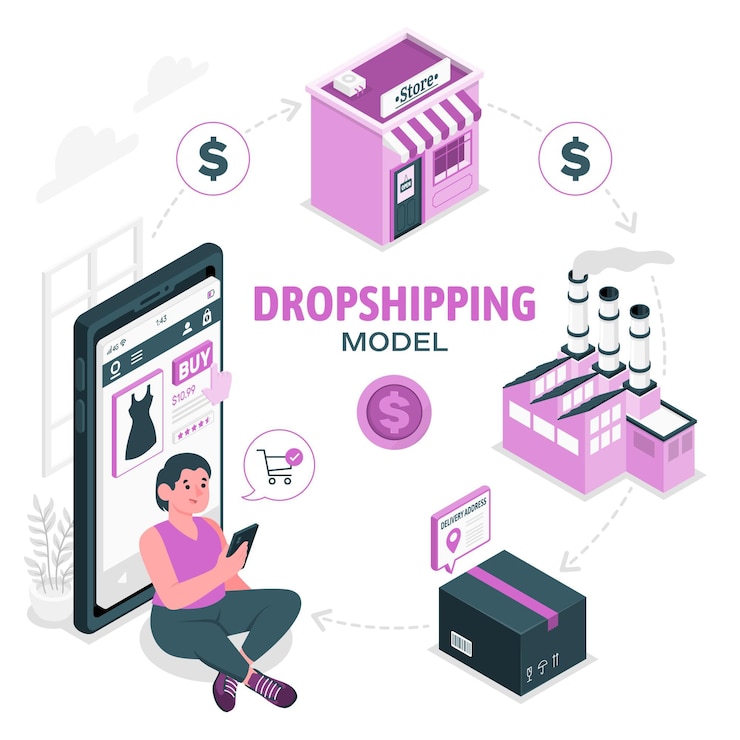 Do dropshipping and third-party logistics vary from one another?
You might be wondering how hiring a third-party logistics provider and drop shipping are different from one another before we get into more depth about drop shipping. What distinguishes one of them over the other, given that they both manage your orders on your behalf in their own warehouse?
The primary distinction is that a third-party logistics company stores your own purchased merchandise in their warehouse for you. However, you still have total control over your whole fulfillment process, unlike with a drop shipper's warehouse. They can assist you in locating the most cost-effective couriers for your particular goods, enable you to supply your own branded packaging and utilize their inventory management software to optimize your sales process.
Read more: What is delivery management?
Pros and cons of dropshipping
Dropshipping has been more and more popular recently since, at least on the surface, it appears to make operating an e-Commerce business possible for almost everyone.
The key benefit is that, in comparison to alternative fulfillment methods, there is a low start-up cost. Your website, any membership fees you pay to your dropship supplier, and any marketing you need to undertake will be your primary initial outlays. This eliminates the requirement for any upfront stock or storage investment.
Dropshipping isn't always fully risk-free, either. Look at some of the primary benefits and drawbacks of running a drop shipping company.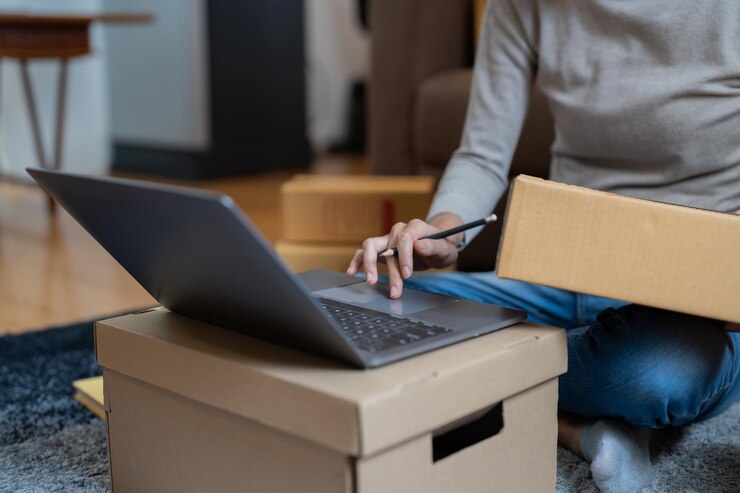 Benefits of dropshipping
low prices and expenses.
As we've already discussed, dropshipping appeals to many consumers since they perceive it to be a low-cost and reduced venture. This can enable e-Commerce where it previously would not have been viable for people who lack the funds to establish a firm with its own source of merchandise.
Additionally, there is an assumption that drop shipping will increase your revenue because there are fewer overhead costs associated with stock storage. Just a computer and wifi are required!
Read more: How to Use Amazon FBM to Ship Products?
Simple to set up
You only need to concentrate on generating sales since your supplier will manage the supply chain, logistics, and delivery to the buyer. To target a certain demographic and concentrate on a particular niche, you can create your own carefully chosen selection of items from your dropshipper.
If marketing is your area of expertise, you'll seem to have plenty of time because you won't be distracted by logistical issues to devote to spreading the word about your company.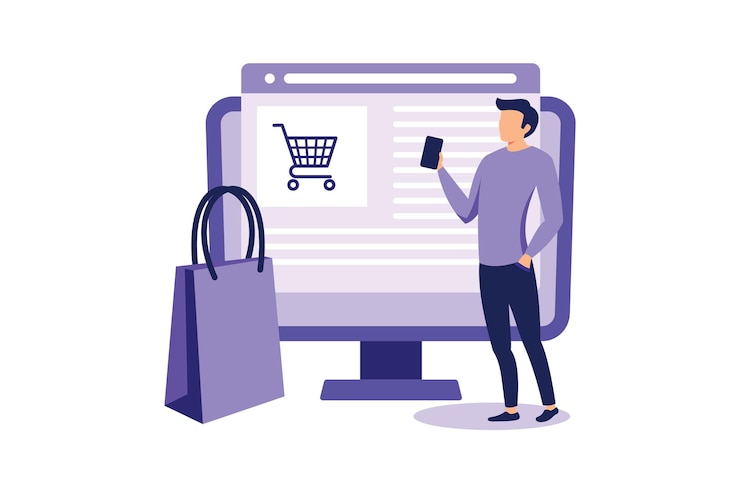 You may be both adaptable and responsive
Dropshipping allows you the freedom to immediately alter your strategy if you see that a product is suddenly starting to lose popularity while a new one is gaining popularity quickly. You won't have to worry about disposing of goods that don't seem to be as popular anymore, unlike e-Commerce shops that pre-purchase their own inventory.
Dropshipping doesn't force you to pay for the inventory upfront if you are unsure how much demand there will be for your goods. You need only to purchase precisely what you sell.
Read more: What are the key factors to the successful eCommerce order fulfillment process?
The drawbacks
lower profit margins
Although dropshipping enterprises typically have reduced starting overheads, this does not necessarily translate to higher profits. Dropshipping has become extremely competitive as a result of how simple it is, with many businesses cutting their profit margins to compete for more business. Dropshipping ecommerce might not be worthwhile if you can't compete with the lowest pricing.
Keep in mind that your dropship provider will need to generate revenue in order to pay for their own storage and logistics. It is conceivable that you would receive a better bargain if you purchased items in quantity from a wholesaler, which would increase the likelihood of making more money per item.
Furthermore, because of the strong competition for the same products, the best dropshipping companies sometimes rely significantly on paid advertising, which is also quite competitive. If you don't have a solid grasp of digital marketing, this might start to offset the savings you achieved by eliminating other overheads.
Read more: Fulfilling Online Orders And Meeting Consumer Demand In 3PL Services
Less power is in your hands
You will lose all control over your supply chain as a dropshipping company in a variety of ways, like as
Shipping: Since items frequently come from overseas, you are depending on your drop shipper to set up a reliable courier at a reasonable price. You won't be able to benefit from it if you believe that delivery may be obtained elsewhere for a lower cost. Additionally, rather than being able to put things together more cheaply if a consumer purchases many goods from different vendors, you may end up paying additional shipping fees.
Customer service – once more, the drop shipper is responsible for picking up and packing your things properly. You won't have any control over the packaging you use or the marketing materials you include in your delivery. Additionally, even if you have nothing to do with the fulfillment process, you will still get complaints regarding the goods or delivery. Being forced to accept responsibility when you weren't at fault might put you in a difficult situation.
Inventory problems: If there is a lack of the goods you offer, your drop shippers sometimes have the last word. To ensure that you can always fill your orders, if you were purchasing your inventory, you might stock up from a wholesaler on your best-selling goods. Although there is a higher risk involved, there may be a greater potential profit. The same goes for your reliance on your drop shipper to inform you when things run out of supply. If they don't notify you in a timely manner, orders may be placed that cannot be completed.
Returns: Depending on the dropshipper, you could have to wait longer than you'd want to return an item, or it might not be accepted at all. You will once more act as a go-between for customers and suppliers when it comes to refunds or exchanges, which will add to your workload. As opposed to doing this, a 3PL can quickly replace things for your consumers.