Looking for a reliable and efficient way to manage your supply chain operations? Look no further than Outsider Operations (3PL service) companies in Vancouver BC! These companies offer a range of services, from acquisition and transportation to distribution and revenue management, allowing you to focus on growing your business.
Whether you need help with a specific segment of your supply chain or require a comprehensive solution that covers all aspects of your logistics, 3PL service providers have got you covered. With so many options available, it can be overwhelming to choose the right one for your business. But don't worry – we've got you covered.
We've done the research and ranked the best 3PL providers for small businesses, so you can find the perfect fit for your needs. From product acquisition to cargo facilitation, warehousing, and distribution, our top-ranked providers offer a wide range of services to ensure your supply chain runs smoothly. Don't waste any more time – choose a 3PL provider today and take your business to the next level!
Related article: How to find top 3pl logistics companies in Vancouver BC
3PL Services Overview
3PL services are available in every region, allowing small businesses and startups to benefit from specialized expertise at each stage.
This enables small businesses to outsource work and cost-intensive tasks to companies with additional resources and advanced infrastructure. These benefits promote expansion and growth.
Related article: Understanding PL Warehousing in Logistics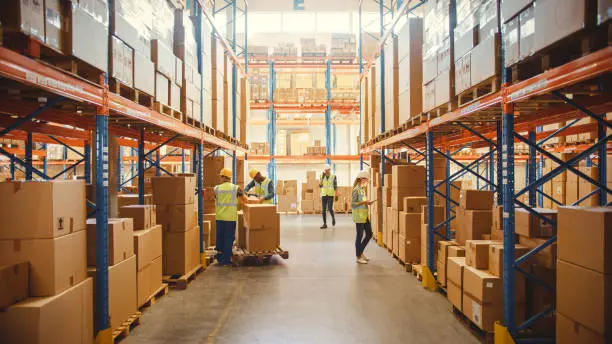 Is 3PL service Right for Your Business?
Although many retailers choose to manage all of their supply chains functions in-house, this approach can be costly and complex, requiring specialized expertise and added risk. Outsourcing to 3PL providers can be a more profitable solution.
However, small business owners often struggle to determine which operations should be kept in-house and which are better suited for 3PL management. To make an informed decision, it's crucial to understand the range of services offered by 3PL providers and assess your own business's strengths and weaknesses.
By doing so, you can identify areas where 3pl fulfillment can help reduce costs and improve efficiency.
This is the thing you want to be aware of involving 3PLs for your business:
Overview of 3PL Procurement Services
The procurement process involves various tasks that are necessary for obtaining the labor and goods required for your business. It encompasses purchasing raw materials, acquiring pre-made products, negotiating terms, making purchases, and maintaining records.
Outsourcing procurement services to a 3PL provider can offer businesses access to expertise, resources, and economies of scale that can help streamline the procurement process and reduce costs. By utilizing 3PL procurement services, businesses can focus on their core competencies while leaving the procurement tasks to the experts.

Procurement can be separated into two classes:
• Direct procurement: Applies to merchandise and products that eventually track down their direction to the client or client of the business, (for example, vehicle parts, unrefined components, or completed items like attire)
• Indirect procurement: Applies to labor and products that help everyday tasks and in general business usefulness, (for example, office supplies, cleaning supplies, stockroom hardware, and backing programming)
• Numerous 3PL organizations center around acquirement processes and can assist you with creating, fabricating, as well as sourcing merchandise to sell. These administrations include:
• Product development: Helping with planning and designing a thing — and in any event, getting licenses
• Raw materials sourcing: Recognizing the best materials and providers, and designing a practical, financially savvy obtaining plan
• Production: Working with a variety of worldwide creation offices and matching the right plant to your item
• Manufacturing scheduling: Creating savvy creation plans and planning to produce runs in view of figure interest
• Finished goods sourcing: Obtaining or tweaking instant products to address your issues
Working With a 3PL Procurement Partner
Contingent upon the intricacy and recurrence of your necessities, 3PL acquirement organizations charge either per-project expenses or record retainer expenses.
In the event that you're searching for a one-time frame fabricating run for an item, obtainment 3PLs might charge a help or consultancy expense. On the other hand, they may basically increase the maker's expense in addition to any inbound transportation charges into one last charge to you.
For progressing producing needs, acquisition 3PLs normally work on retainer. This permits them to continually screen materials and limit markets to purchase unrefined components and timetable creation runs at the least potential expenses.
Eventually, the acquirement of 3PL help is not entirely settled by the kinds and amounts of items being made, the materials that go into them, where they're created, and how frequently.
Searching for an obtainment 3PL accomplice? A decent spot to begin your pursuit is Thomasnet.com. It's an enormous provider disclosure and item determination network that likewise records the obtainment of 3PL and specialist administrations.
The site permits you to look by industry, materials, and different elements to track down benefits that fit your novel creation needs.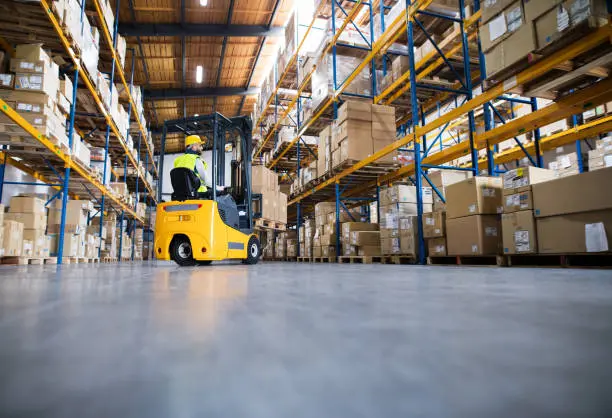 3PL Transportation Services
• Transportation in retail can portray inbound delivery from a homegrown assembling office, bringing in from an abroad provider, outbound development of items to dissemination focuses, or other calculated errands.
• A transportation 3PL assistant can assist you with tracking down the right transporters, smoothing out the desk work, working with your timetable, and achieving everything cost-really.
• The fundamental methods of transportation utilized by 3PLs are rail, air, street, and oceanic shipments.
There are three essential kinds of 3PL transportation administrations:
• Domestic freight: 3PL cargo representatives and consolidators assist you with getting the best arrangements on homegrown US rail and truck cargo. Additionally, they assist with overseeing pickup plans, conveyance timetables, and all desk work.
• Import/export: Assuming that you're carrying products into the nation or sending out merchandise made here, 3PLs guarantee no curve balls with administrative work, obligations, and transportation costs.
• Overseas shipping: 3PLs can assist you with getting the quickest air, overseas, and cargo delivery for the least expensive, which is valuable for organizations fabricating products abroad.
A few 3PL organizations that offer procurement and distribution benefits likewise cover these transportation needs.

Working With a 3PL Transportation Partner
Most transportation 3PL organizations charge for their administrations by adding a rate onto the transporter's last rate.
It's essential to take note that these outsider organizations work with numerous clients, so they book strategies administrations in extraordinary volumes. Due to their general volume, they get profoundly limited rates from shipping, transportation, and rail lines. Thus, even with their markup, 3PL service suppliers' charges are reliably lower than what you'd pay working straightforwardly with a transporter.
As well as getting you lower rates, transportation 3PL administrations additionally work to limit blunders and track down the best transporters and strategies for your novel shipments. By joining forces with a 3pl fulfillment, even infrequent transporters or first-time transporters can take advantage of the skill expected to make the most out of each and every heap.
To dive deeper into 3PL transportation and your supplier choices, read our aide on the best way to get a cargo quote.

3PL Distribution Services
Dissemination depicts the means that go into making an item accessible to clients by scattering it through the market. It, for the most part, incorporates warehousing, transportation, bundling and delivery, and numerous 3PL circulation suppliers' capability as satisfaction focuses.
A portion of the means of dispersion includes the satisfaction cycle — which includes putting away merchandise, pressing requests, and transporting items to purchasers.
Dispersion processes frequently occur in a stockroom office like the one displayed previously.
3PL suppliers convey a full scope of administrations that convey products to both B2B and B2C end clients, including:
• Warehousing: Putting away products in decisively found stockrooms
• Inventory management: Effectively getting inbound stock shipments, arranging merchandise, and following stock
• Product packaging: Making specialty bundling as well as dunnage to safeguard the items or show marking
• Order processing: Getting and handling orders from the web, accounting sheet, and different sources of info
• Assembly and customization: Arranging or modifying items from parts
• Batching and kitting: Gathering units of pre-set item blends or groups of requests for item dispatches and crowdfunding efforts
• Order packing: Picking items and pressing packages as per your inbound orders
• Bulk shipping for B2B sales: Working intimately with transporters to move products between organizations
• Parcel shipping for B2C sales: Transporting bundles to private clients by means of homegrown transporter accomplices, for example, UPS, FedEx, and USPS, or global strategies
• Returns management: Getting, handling, and restocking (or dispositioning) brought products back
• Stock forecasting: Assessing stock levels and assessing reorder amounts expected to satisfy future request need
Conveyance is a quickly developing area of the 3PL business, to a great extent because of the satisfaction needs of internet business organizations.
This has generated new, creative administrations intended to overcome any barrier between rethought and in-house satisfaction. These arrangements consolidate the involved control you get from overseeing dissemination yourself with the adaptability, straightforwardness, and skill of rethinking.
One illustration of this new type of agile 3PLs is Saltbox. It permits organizations to sign up for comprehensive participation that gives endeavor-grade stockroom, office, and functional spaces — in addition to provisions, calculated assets, and adaptable staffing.
The organization has huge offices in five significant US urban communities that are isolated into private and shared spaces for Saltbox individuals.

Working With a 3PL Distribution Partner
Numerous circulation-centered 3PL organizations tailor their evaluations to the particular requirements of every client. Each cost place (stockroom capacity, bundling materials, transportation, and work) is regularly charged by us, and limits frequently apply to high-volume clients.
On the off chance that your items require extraordinary dealing, (for example, environment control, high-level security, or curiously large bundling) they can be worked with by a specialty 3PL provider like DelGate. These extra administrations are generally charged also.
To become familiar with how 3PLs charge for normal administrations, read our manual for outsider satisfaction evaluation.
We assessed satisfaction organizations in light of their valuing, usefulness, usability, specialty administrations, and client surveys — and observed that ShipBob is the best outsider satisfaction administration for private companies. It conveys quick two-day delivery, exceptional precision, and no base volume to get everything rolling.
Growth Services
Gathering, observing, and breaking down deals information is a key interaction some 3PLs use to drive clients' development. While it customarily falls outside the extent of strategies, a few 3PL service suppliers currently assist clients with deals and promoting endeavors.
By advancing compelling deals, item advancement, classification extension, and reordering, these 3PL conveniences proceed with the stock cycle and support utilization of the other essential administrations made sense of above. All things considered, development is a generally new class in the setup of 3PL administrations, and not all suppliers offer it yet.
Here are a few different ways that 3PLs can advance development and income by broadening your deals and showcasing reach:
• Develop branding: Setting your idea with logo configuration, brand informing, copywriting, and marked bundling
• Manage multichannel platforms: Associating your Amazon, eBay, Walmart, and even Facebook deals channels, and populating with Website design enhancement-driven item postings
• Develop and manage online stores: Setting up internet-based stores for you on top web-based business stages and dealing with your item indexes
• Collect and analyze data: Producing reports from deals information, client audits, spending, and more to empower informed choices

Working With a 3PL Growth Partner
It's feasible to track down a showcasing office or retail business consultancy to deal with your development and income. While this is a more engaged choice, recruiting a 3PL service that offers extra showcasing administrations might be better for independent companies previously reevaluating different undertakings.
This is on the grounds that your extension is straightforwardly attached to your utilization of their fundamental strategies administrations — which frequently brings about additional viable missions. Besides, it's useful for your accomplice organization to have a viewpoint on each part of your activity, and it can act as an all-in-one resource for occupied business visionaries.
While utilizing a flexible 3PL service, development office administrations are in many cases charged as a solitary dispatched rate or numerous extra expenses. A few suppliers charge for each item expenses for adding postings to sites or commercial centers, and others charge per project for a total site send off or venture into a channel.
One satisfaction 3PL that offers showcasing and turnkey posting the executives on Amazon, eBay, and your own internet-based store is Whitebox. Its development organization administrations are charged as a different program from its satisfaction organization on a commission premise. Peruse our full Whitebox audit here.

Management Services (4PL)
A 4PL (otherwise called a Lead Operations Supplier or LLP) deals with your production network for your sake.
Reevaluating acquirement, appropriation, transportation, as well as development cycles can save critical measures of time — yet you actually need to source 3PL organizations to offer these types of assistance, locally available with them, move your stock, supervise quality, and deal with every business relationship.
A 4PL accomplice takes care of this issue by dealing with numerous 3PL service suppliers for yourself and managing different pieces of the inventory network.
4PLs can likewise guarantee that your collaborated 3PLs are the best fit for your business (through ordinary reviews of the 3PL market). Being taken out from the practical job additionally makes 4PLs unprejudiced players while figuring out which business capabilities are ideal to rethink in any case.
When you and your 4PL have recognized the most practical capabilities to re-appropriate, it will find, install, and oversee 3pl fulfillment suppliers under one umbrella. Then your 4PL will intently screen the everyday work process and execution of your group of 3PL suppliers and report the outcomes to you depending on the situation.

Working With a 4PL Management Partner
For developing organizations that shuffle an entire host of functional subtleties, cooperating with a 4PL can replace recruiting devoted staff to manage 3PL exercises. With this off your plate, you can zero in your energy on what you specialize in — be it item advancement, showcasing, or anything that expands development.
There are numerous 4PL suppliers accessible, and their charge structures shift enormously. In any case, most offer types of assistance on a consultancy premise, and the record expenses and retainers are entirely different from the genuine 3PL administration costs.
While looking for a 4PL accomplice, remember that there are two sorts of 4PLs you can contract with:
• Autonomous 4PL specialists and independent organizations
• 4PL divisions inside huge 3PL organizations
Much of the time, 4PL administrations are equipped to fair size and huge organizations with more than adequate financial plans. All things considered, On the off chance that you look at re-appropriating 4PL administrations against employing and supervising devoted staff, a 4PL can be a practical answer for even entrepreneurs. Besides, a choice effectively scales to address your issues.
Bottom Line
While big business-level organizations frequently have the assets and ability to help completely in-house planned operations, private ventures can profit from moving to 3PLs.
Joining forces with an outsider supplier to achieve obtainment, transportation, dispersion, or potential development can save critical measures of time and cash. Moving to 3PLs likewise limits the gamble of subsidizing and staffing your own tasks.
By understanding how 3pl fulfillment administrations work in every area of the production network, and types of 3pl service providers, you can distinguish which administrations would be more qualified for in-house or re-appropriated activity. As another option, a 4PL supplier can step in to assess your production network needs, track down the right 3PLs, and oversee everything for your benefit.
Assuming you're looking for the right 3pl logistics service provider for your activity, we suggest beginning with the planned operations intermediary FulfillmentCompanies.net. A free help matches your business' circulation needs to many 3PL organizations. Get free 3PL statements by visiting their site today.