Why Fulfillment Service? Opening your firm up to new markets is a terrific way to accelerate development, and Canada is one of the world's most profitable eCommerce marketplaces.
Canadians spent $40 billion on eCommerce in 2018, and $55 billion is predicted by 2023. However, shipping to Canada is difficult for eCommerce retailers situated in the United States.
Delivery periods may be very long, and expenses will be high if each purchase is sent from the United States and must pass Canadian customs.
This combination will make it difficult for you to compete in the Canadian market, particularly against big-box retailers with large distribution networks.
DelGate is a third-party logistics (3PL) company that makes it much easier to sell in Canada and USA. Fulfillment centers are located in Vancouver, Vancouver BC, Toronto, and Mississauga in Canada. You may bulk ship your eCommerce merchandise to our Canadian fulfillment service facility in Vancouver if you wish to ship to Canada.
From there, we'll send all items to your Canadian consumers, cutting shipping costs and delivery times. You'll be able to easily contact clients in Vancouver without having to pay exorbitant tariffs and fees in the process. It is a no-brainer to expand into new areas with DelGate, knowing that we have done everything for you.
DelGate Fulfillment Service is the right solution for you, whether you're a Canadian company looking to ship domestically or a US company looking to ship to Canada.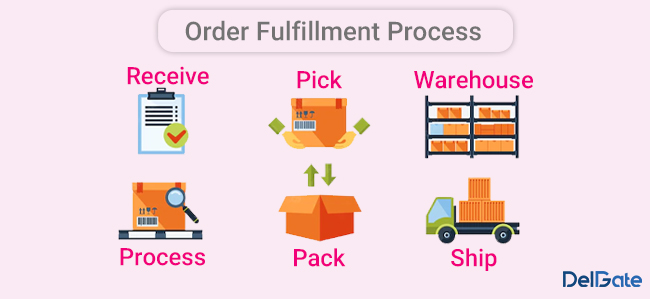 When to use a third-party fulfillment service companies?
You must outsource retail Fulfillment Service at the right moment if you want to get the most out of it. You'll wind up overpaying and underusing 3PL services if you outsource before your firm has developed momentum and has enough order volume.
However, waiting too long might stifle your development and possibly cause you to lose out on an opportunity. Here are some frequent indicators that it's time to outsource:
When your fulfillment crew is overworked, you can hardly keep up with the number of incoming orders.
When your warehouse is overcrowded, unkempt, or chaotic, and your inventory counts don't always match what's on hand.
When you're looking for more advanced order and inventory management software.
When you have seasonal surges in your company and want assistance at certain periods of the year.
When you want to send to Vancouver consumers, but you only have a fulfillment facility in the United States, international shipping is very costly.
Inventory Is Spread Out
You're not limited when you operate with DelGate. If you have customers in the United States, you may look up their information to discover where they reside and disperse products across the US and Canada.
By distributing your inventory in this manner, you may limit the number of transportation zones a cargo must pass through on its way to its final destination, lowering shipping costs and transit time.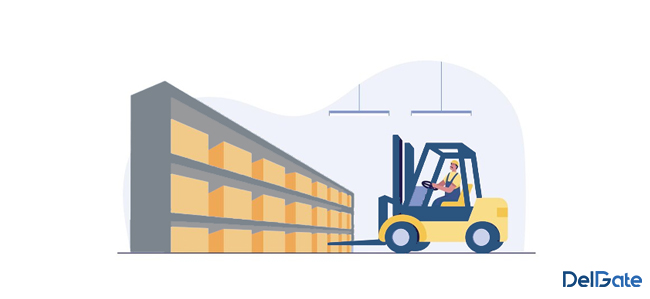 Discounts for Bulk Shipment
DelGate collaborates closely with the world's leading postal carriers, and we've helped hundreds of companies send thousands of items all across northern America. Rather than sending each parcel individually over the US-Canada border, you can take advantage of our bulk shipping savings to obtain better prices when shipping your whole inventory.
Our system includes built-in order and inventory management tools, giving you complete visibility into the fulfillment logistics process. Check inventory counts at the fulfillment center, establish reorder points, and keep track of orders, parcels, and more.
In addition, we provide a free data and analytics reporting platform that provides insights into fulfillment service and performance, shipping, logistics costs, and more.
Why Should E-commerce Businesses Use Delgate?
International fulfillment services might be difficult, but they do not have to be. You can get the benefits of international shipping while avoiding the inconveniences by outsourcing fulfillment to Delgate.
It's Now Simpler than Ever to Ship Globally
Opening up an e-commerce store to overseas markets comes with a lot of difficulties, logistical obstacles, and risks for most e-commerce entrepreneurs. However, if you team up with DelGate, all of the hard work is taken care of for you.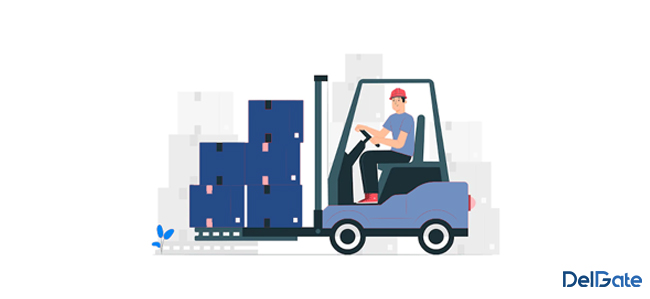 Lower the Expenses of Fulfillment
You may not only significantly increase your delivery reach with Delgate, but you can also lower fulfillment expenses by using several eCommerce fulfillment service facilities.
The majority of e-commerce retailers want to provide 2-day delivery (and most online buyers anticipate it) but lack the infrastructure to do so without breaking the budget. You may provide very fast delivery to consumers all across Canada and the US by using Delgate's unique shipping and distribution infrastructure.
A Take-Away Note
Cargo transportation is not a simple thing in a serious business. When you are sure you need fulfillment services, try to find the best provider in the market. It is your decision that determines the quality of these procedures, and if you choose a weak service provider, it is not going to work for you.
We at Delgate, try to make this dream happen. Count on us for an effortless trucking and transportation experience, and let us know if you have any concerns or questions.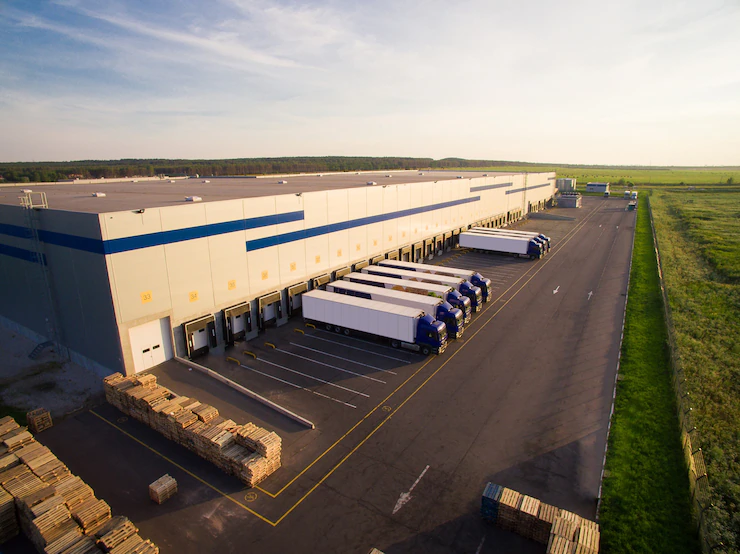 What is order fulfillment?
How is order fulfillment service handled in supply chain management? Receiving items, managing purchases, and distributing them to clients is what this procedure entails.
When a consumer places an order, the procedure begins and ends with delivery. If a customer wishes to return an item, then order fulfillment handles the return process as well.
Following is a breakdown of order fulfillment steps:
Receiving inventory orders
Inventory storage
Order processing
Delivery
Processing of returns
The process of fulfilling orders may be expensive and lengthy. Some businesses manage their order fulfillment, while others outsource the whole process to a third-party logistics provider (3PL).
This is more likely to be a wise decision for businesses that want to grow by outsourcing and focusing on their niche. However, some big companies rather have all the processes under their control in their system.
Let's dig deep into the advantages and possible challenges of order fulfillment.
Order Fulfillment Processing Comes in Different Forms
The order fulfillment procedure is only one part of the whole supply chain system. Order fulfillment is divided into four main categories: in-house, outsourced, drop shipping, and hybrid.
The type of fulfillment service procedure you choose depends on your business model and operations.
In-House Order Fulfillment
In the in-house order fulfillment approach, a company manages fulfillment procedures using its own workers. Employees are in charge of all aspects of the purchasing cycle, including product storage and transportation at a corporation facility.
In-house fulfillment is suitable for big corporations that desire complete control over their supply chain. In-house fulfillment is a low-cost solution for certain home-based businesses, especially those with lower order quantities. Many companies switch to outsourcing or mixed fulfillment operations when they exceed their basic premises.
Outsourced Order Fulfillment
When a third-party logistics (3PL) or order fulfillment organization handles delivery, storage, and order/refund journey, it is known as outsourced order fulfillment. This is an alternative for businesses that don't have enough storage capacity or crew.
Employees of the 3PL manage the full fulfillment operation from start to finish, from receiving inventory from manufacturers to fulfilling products and sending them to the buyer. Inventory is kept in a warehouse controlled by a third-party logistics company in an outsourced fulfillment company.
Dropshipping
Dropshipping is comparable to outsourcing, with the exception that there is no stock to keep track of. The merchant does not hold stock of the things it offers. Instead, the merchant buys goods from a third-party provider when it sells.
A producer or a corporation that acquires items from manufacturers to resell to drop shippers might be the provider. The supplier handles all orders and then sends them to your clients. You'll only be charged for the items you sell. This is a popular choice among e-commerce and startup businesses.
Hybrid Fulfillment
A hybrid fulfillment strategy is used by a firm that employs a combination of the aforementioned order fulfillment alternatives. For example, a business could handle certain orders in-house, such as customized products or things that need to be constructed before delivery, while employing dropshipping solutions for non-custom goods.
Certain businesses use dropshipping for things that are seldom bought or that they don't want to have on hand, such as big or pricey commodities. This is especially important for businesses that want more mobility or are expanding rapidly.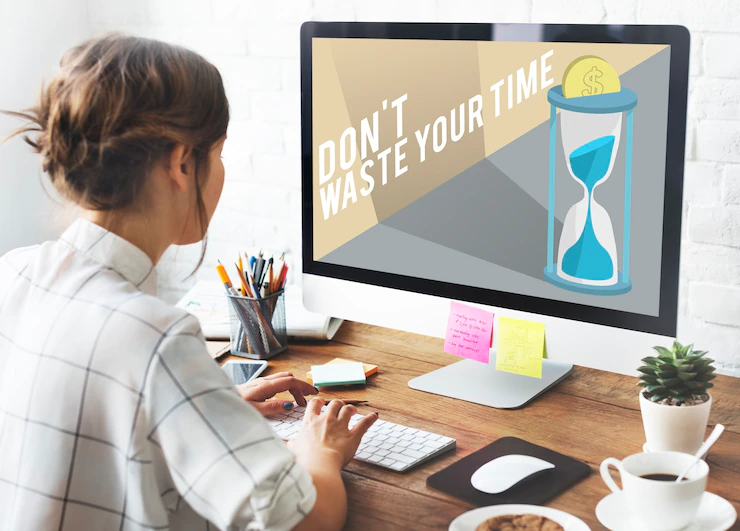 Why Is Order Fulfillment Important?
Buyers nowadays are accustomed to two-day (or even next-day) delivery services. As a result, there is a significant need for quick and punctual delivery.
You may have trouble having goods delivered as promised if your order fulfillment procedure isn't reliable or efficient, which might affect your company.
Having a glance at the figures, you can easily understand that following a bad service experience, your shoppers will say they won't purchase with such a business that can not handle the only thing it is supposed to do perfectly.
Even the most loyal customers may prefer your competitors when they are mad at you.
The potential outcomes for successful order fulfillment have a significant influence on a customer's purchasing behavior. Customers demand delivery alternatives that are tailored to their specific requirements.
Customers may pick between fast and medium delivery choices depending on their price and timing limitations. Businesses that don't provide appealing solutions run the risk of losing clients before they can even offer an opportunity.
According to a study, 45 percent of shoppers say they've dropped an order due to inadequate transportation alternative solutions, and 58 percent say they choose one provider over another because it supplied more shipping options.
It's critical to meet clients' needs for speedy delivery and swift return services if you want an edge over your competitors.
Fulfilling Orders Has Its Challenge
It's not always simple to establish efficient order fulfillment procedures. Sales, stock control, and supply chain are all complicated issues for companies. Here's a rundown of the most important factors to consider:
Stock control: Running out of goods is a certain method to turn people away from your store. Businesses that are successful in managing ideal inventory levels will not lose clients to their competition as a result of running out of stock.
Demand forecasting: Knowing the market for the goods you offer is crucial. You won't have to worry about a surplus of inventory this way (which may cost an arm a leg just like understocking). Demand shaping, which includes employing marketing efforts to generate demand, may also assist with this.
Transportation preparation: The delivery procedure is as crucial as, if not more significant than, the deal transaction. You must guarantee that the delivery procedures, efficiency, and attention used to deliver items to your clients are all up to par. Instead, you run the risk of having products show up late, damaged, or lost, which may harm your image and earnings.
Supply chain implementation: Even with the finest preparation, stock runs out, particularly amid unanticipated inflationary pressures. You must really be able to replace your inventory as rapidly as possible when demand exhausts them by choosing factories that can rapidly supply your demands.
Guidelines for Order Fulfillment
The secret to retaining your market edge and gaining over consumers is to have a streamlined order fulfillment service procedure. There are a few recommended principles to remember in terms of improving your order fulfillment procedures.
Pick What Is Right for You
To begin, choose the fulfillment method that best matches your company. It must be adaptable to your order quantities, client locales, and sales channels. When you offer tailored or made-to-order items, your fulfillment procedure should be able to handle the added complexity without incurring needless inefficiencies.
Make Decisions Based on Data
Order fulfillment must be supported by real-time, actual data, providing you with stock insight and allowing for more precise sales forecasts. It's simpler to handle the load and support sustainable stock levels when purchasing and manufacturing decisions based on data.
Be Clear and Effective in Your Communication
You can establish specific delivery objectives with consumers if you have superior supply chain insight. Be open and honest about the refund procedure as well.
Don't Let Automation Scare You
Finally, to help satisfy your consumers' objectives, employ warehouse automation to boost order fulfillment precision and effectiveness. Adaptable automated processes like interactive mobile robots enhance picking paths in real-time, drastically reducing walking and getting better picking performance.
Collaborative mobile robots employ AI and machine learning to guide warehouse workers during tasks, allowing employees to work more quicker and with fewer mistakes.
There is no one-size-fits-all fulfillment service solution for every organization. What counts is identifying the right procedure that suits your organization's demands and your consumers' demands, whether you outsource to a third-party logistics provider or employ a blended warehouse fulfillment strategy. The objective is to make your fulfillment procedures more efficient so that your customers are delighted and your bottom line does not falter.