Why Fulfillment Service? Opening your firm up to new markets is a terrific way to accelerate development, and Canada is one of the world's most profitable eCommerce marketplaces. Canadians spent $40 billion on eCommerce in 2018, and $55 billion is predicted by 2023. However, shipping to Canada is difficult for eCommerce retailers situated in the United States.
Delivery periods may be very long, and expenses will be high if each purchase is sent from the United States and must pass Canadian customs. This combination will make it difficult for you to compete in the Canadian market, particularly against big-box retailers with large distribution networks.
DelGate's Fulfillment Services
DelGate is a third-party logistics (3PL) company that makes it much easier to sell in Canada and USA. Fulfillment centers are located in Vancouver, Canada. You may bulk ship your eCommerce merchandise to our Canadian fulfillment facility in Vancouver if you wish to ship to Canada.
From there, we'll send all items to your Canadian consumers, cutting shipping costs and delivery times. You'll be able to easily contact clients in Vancouver without having to pay exorbitant tariffs and fees in the process. It is a no-brainer to expand into new areas with DelGate, knowing that we have done everything for you.
DelGate Fulfillment Service is the right solution for you, whether you're a Canadian company looking to ship domestically or a US company looking to ship to Canada.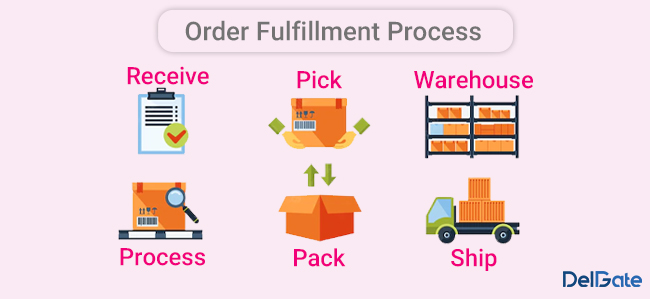 When to Use a Third-party Fulfillment Company?
You must outsource retail Fulfillment Service at the right moment if you want to get the most out of it. You'll wind up overpaying and underusing 3PL services if you outsource before your firm has developed momentum and has enough order volume.
However, waiting too long might stifle your development and possibly cause you to lose out on an opportunity. Here are some frequent indicators that it's time to outsource:
When your fulfillment crew is overworked, you can hardly keep up with the number of incoming orders.
When your warehouse is overcrowded, unkempt, or chaotic, and your inventory counts don't always match what's on hand.
When you're looking for more advanced order and inventory management software.
When you have seasonal surges in your company and want assistance at certain periods of the year.
When you want to send to Vancouver consumers, but you only have a fulfillment facility in the United States, and international shipping is very costly.
Inventory Is Spread Out
You're not limited when you operate with DelGate. If you have customers in the United States, you may look up their information to discover where they reside and disperse products across the US and Canada.
By distributing your inventory in this manner, you may limit the number of transportation zones a cargo must pass through on its way to its final destination, lowering shipping costs and transit time.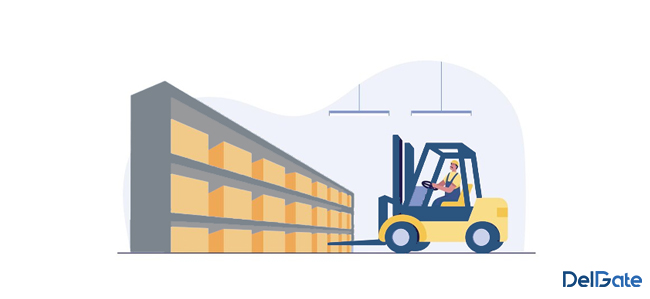 Discounts for Bulk Shipment
DelGate collaborates closely with the world's leading postal carriers, and we've helped hundreds of companies send thousands of items all across northern America. Rather than sending each parcel individually over the US-Canada border, you can take advantage of our bulk shipping savings to obtain better prices when shipping your whole inventory.
Order & Inventory Management
Our system includes built-in order and inventory management tools, giving you complete visibility into the fulfillment logistics process. Check inventory counts at the fulfillment center, establish reorder points, keep track of orders, parcels, and more.
In addition, we provide a free data and analytics reporting platform that provides insights into fulfillment performance, shipping, logistics costs, and more.
Why Should E-commerce Businesses Use Delgate?
International fulfillment logistics might be difficult, but they do not have to be. You can get the benefits of international shipping while avoiding the inconveniences by outsourcing fulfillment to Delgate.
It's Now Simpler than Ever to Ship Globally
Opening up an e-commerce store to overseas markets comes with a lot of difficulties, logistical obstacles, and risks for most e-commerce entrepreneurs. However, if you team up with DelGate, all of the hard work is taken care of for you.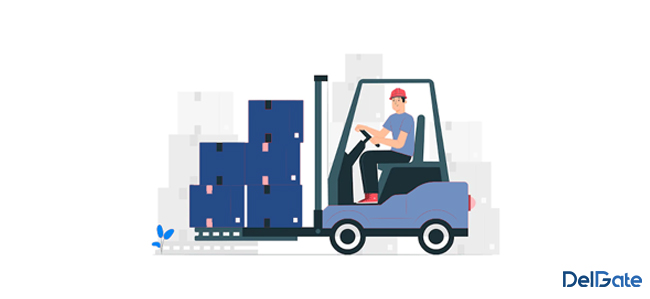 Lower the Expenses of Fulfillment
You may not only greatly increase your delivery reach with Delgate, but you can also lower fulfillment expenses by using several fulfillment facilities.
The majority of e-commerce retailers want to provide 2-day delivery (and most online buyers anticipate it) but lack the infrastructure to do so without breaking the budget. You may provide very fast delivery to consumers all across Canada and the US by using Delgate's unique shipping and distribution infrastructure.
A Take-Away Note
Cargo transportation is not a simple thing in a serious business. When you are sure that you need fulfillment services, try to find the best provider in the market. It is your decision that determines the quality of these procedures, and if you choose a weak service provider, it is not going to work for you.
We at Delgate, try to make this dream happen. Count on us for an effortless trucking and transportation experience, and let us know if you have any concerns or questions.