A fulfillment center is a site where the merchant or a company hired by the seller to outsource their fulfillment, like a third-party logistics (3PL) provider, fulfills customer orders placed through an e-commerce store (also known as direct-to-consumer fulfillment) and/or business-to-retail fulfillment, where the seller fulfills wholesale orders to big-box retailers.
It is frequently greater in size and scale than a normal warehouse that a single firm may own or rent. A fulfillment center's primary job is to manage the seller's inventory, store the goods, ship orders directly to consumers and/or merchants, and aid sellers in managing the entire crucial, but sometimes complex, fulfillment process.
We are ready to describe the operation of fulfillment-centers in detail. There are several steps involved in making sure you have an effective business with a satisfied consumer at the end of your supply chain, starting with receiving your inventory and ending with mailing out your orders.
Read more about: Warehouse stock storage process in logistics
Your Products Are Received by the Fulfillment Center
Naturally, the fulfillment-center has to receive the goods you want to produce or purchase before you can sell and deliver them. Depending on your business, you may deliver items straight from your manufacturing line or you may have many vendors supplying your inventory from different places.
There are many alternatives here that might influence how your fulfillment warehouse functions for you. But regardless of whether your order fulfillment-center is receiving B2B inventory or overseas freight, they must maintain track of each item and SKU that comes into their facility.
Your fulfilment center will properly keep your items, including any unique circumstances that you should have previously agreed upon, after your inventory has been received, registered, and value checked.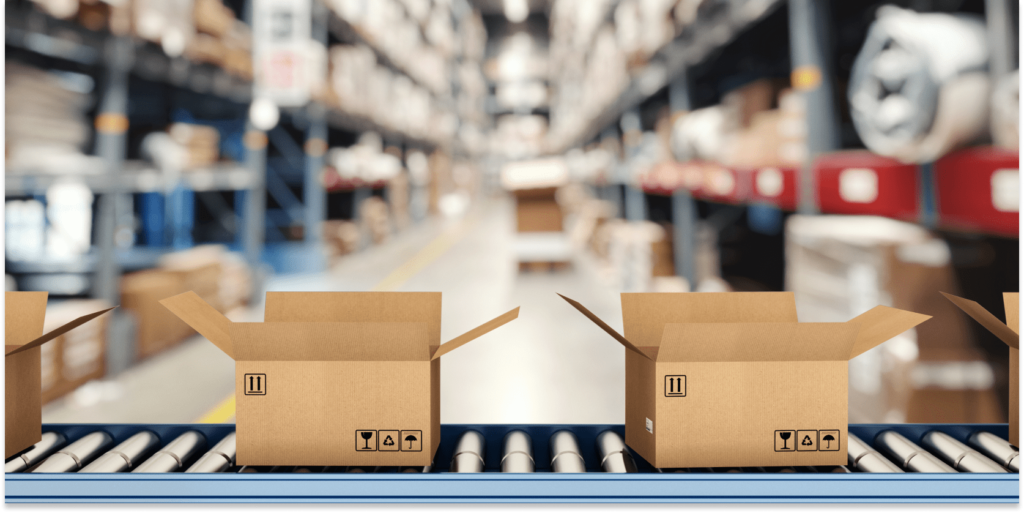 Orders are taken from clients
All of your orders should be processed by a reputable order fulfillment service, and consumers should receive correct communications from you. This entails sending out any dispatch updates along with confirmation emails or text messages.
Modern pick and pack technology used by reputable fulfillment service provider guarantees that every item is correct and is wrapped to your preferences or with bespoke packaging. You don't have to worry about hiring your warehouse workforce because fulfillment-centers are operated by a team of skilled professionals as well.
Your inventory management software will then be updated by the fulfillment-center with the departed stock, enabling you to view the movement of your items right away.
Read More Related: Which e-commerce order fulfillment strategy is best for your business?
Shipping is scheduled
Fulfillment center vs distribution center: The fact that fulfillment centers can distribute orders quickly and affordably is one of the key reasons why they are so beneficial for many firms.
The greatest fulfillment facilities collaborate with some of the largest couriers, who have both domestic and international networks. They can spread expenses and negotiate reduced shipping rate contracts since they ship many goods every day, which favors your company.
Additionally, you now have more distribution alternatives at your disposal than you may have had if you had solely hired warehouse space.
A quality fulfillment service provider will comply with all shipping requirements, whether they pertain to B2B orders or Amazon FBA.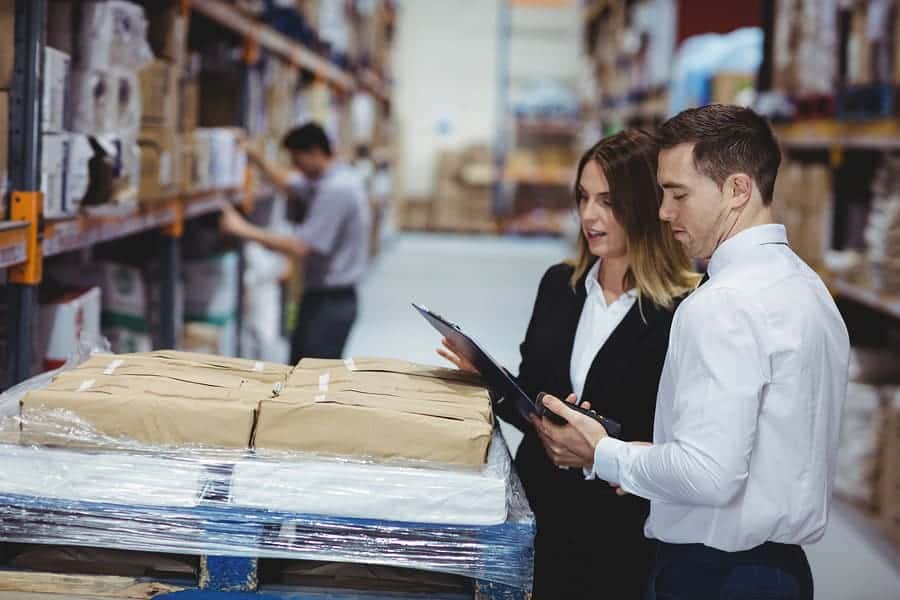 Through inventory management software, you get a detailed overview
An important aspect of how fulfillment service function is inventory management.
To make sure you always have the items you need on hand and that slow-moving stock isn't lingering on shelves for too long, a smart fulfillment center should be able to give you insightful information and stock warnings.
This is crucial if you want to confirm that your demand and sales forecasting is on track or if you see that some product lines are selling more quickly than you anticipated.
Read more: Is it the right time to change your 3PL provider?
By connecting with your existing e-commerce shop, this inventory management software gives you quick access without interfering with your business.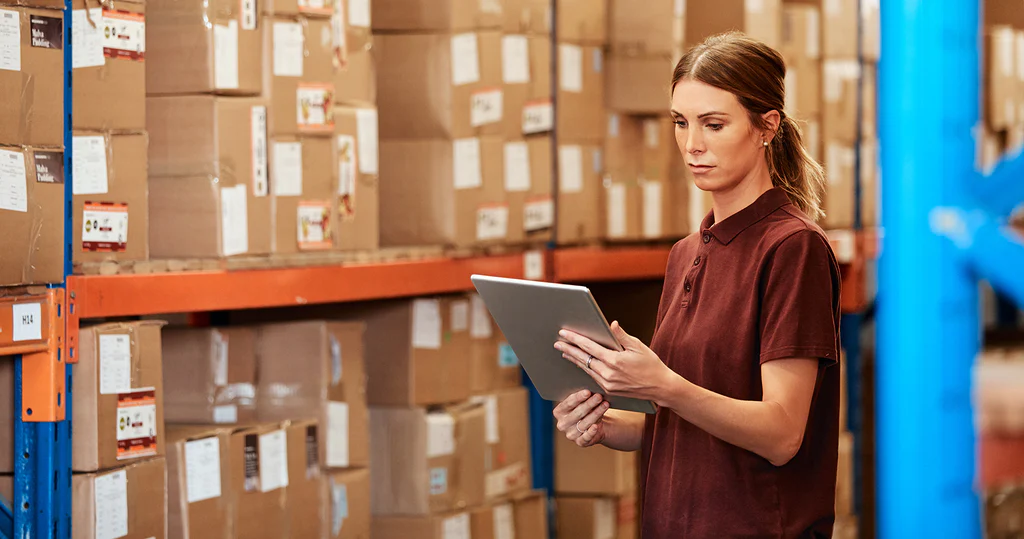 Why fulfillment center is important?
A fulfillment center is essential for addressing backend delays. You can make it exceedingly simple for your customers to place orders on your website, however, if delivery takes too long, you may lose the consumer entirely.
Read more related: What are the key factors to the successful e-commerce order fulfillment process?
Improper packing also gives customers the impression that their items have been mistreated. It gives people the impression of poor quality, being scammed out of their money, or, worse, online fraud. A micro fulfillment center employs competent personnel to ensure this is never an issue. They not only wrap your items well, but also securely package them to ensure that uneven roads, severe weather, and even delays do not decay or harm the merchandise.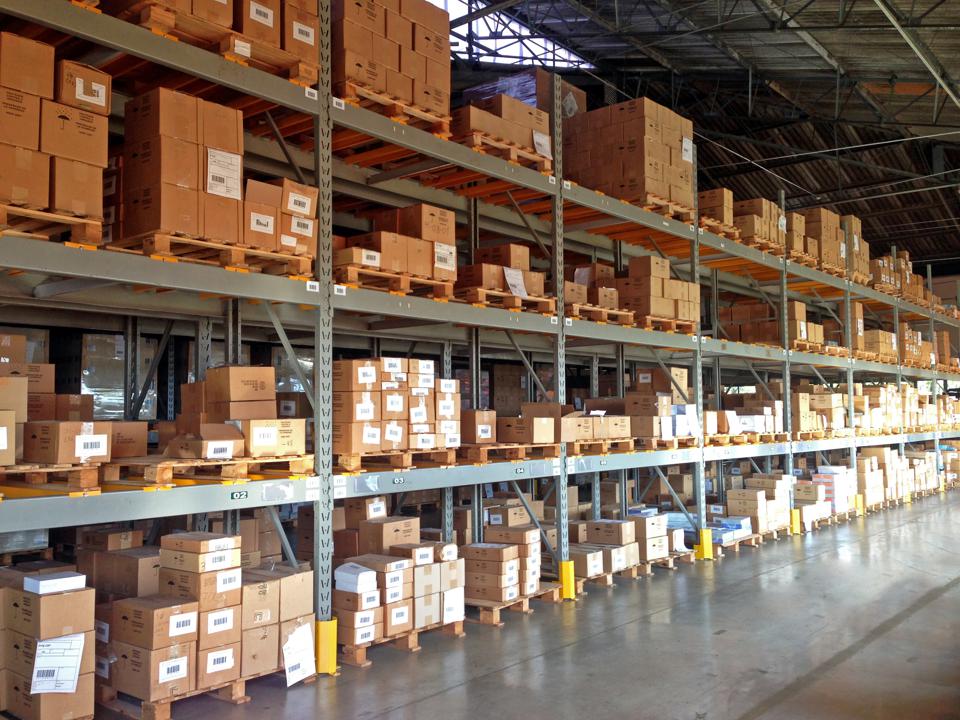 What are the criteria for selecting a fulfillment center?
Location
While e-commerce enterprises frequently give doorstep delivery to clients who live miles away, caution must be exercised when picking a fulfillment best. The farther the distance between your fulfilment center and your consumers, the more expensive shipping will be. As a result, it is advised that you select a fulfillment service and keep your items close to your customers.
Connectivity
We cannot expect a fulfillment service provider to be in the heart of a residential complex, or even within the city's densely populated territory, simply because we want it to be close to our clients. As more fulfilment centers open outside of the city, make sure you choose one with a simple and optimum connection. Things to consider include local highways, freeways, service roads, road safety (particularly during the monsoon season), exit ramps, typical traffic, and so on.
Read more: Amazon FBA: Pros and Cons
Workforce
E-commerce enterprises will never be able to achieve the warmth of in-person buying. What they can do is provide ultrafast delivery to the customer's door. Make sure the entire center you select has a qualified crew. Furthermore, major centers have a healthy balance of automated procedures and skilled workers to ensure errors are minimized.
Facilities
Choose the ideal fulfillment service for your needs based on the frequency, necessity, and demand for your items. Check the size of the center as well to see if your items will be well-categorized or heaped up in a corner. Consider the size of the staging and storage structures, as well as the packing station and supplies and transit.
Read more: Fulfilling Online Orders And Meeting Consumer Demand In 3PL Services
Environment
It should be noted that a location's environment may save or ruin your business. The fulfillment facility should be well-connected. If you have a separate warehouse, make sure the distance between your warehouse and the fulfillment center USA is short. Finally, look for regular flooding, earthquakes, and other natural disasters in the location of the fulfillment facility you pick. After all, losing your merchandise due to unanticipated weather conditions is the worst.