DelGate is one of the best logistics providers in Canada, Vancouver BC which aimed to modernize this area in Canada. Modern companies are jam-packed when it comes to product management and logistics. Among this business, concerns are choosing the right trucking Logistics Company to transport the goods. Business owners want a shipping service partner who knows what's best for their unique products. They want a partner who will execute the transport of goods safely, quickly, and efficiently. It is clear that finding the right truckload shipping company is a financial decision that matters.
Consider a few Things before Choosing the Best the Logistics Provider
There are many types of transport and a logistics partner can help you sort through the complexities. Working with a logistics company can get your products to their destination on time.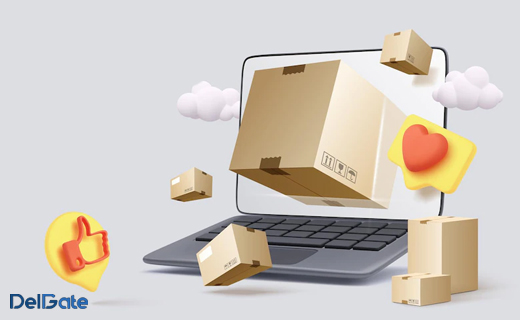 Delivery Location
Think about where you are sending your package from. Where are you Located? This is the starting point for mileage tracking. Calculate all shipping distances including checkpoints and stops.
If you are shipping an item across borders, you may need special permission. If it crosses borders, it can be time-consuming and expensive if you don't have a logistics provider working with you.
Related article: What Is Expedited Shipping & Why Would I Need It
Intermodal Transport
Some logistics companies offer intermodal transport, which involves moving an item to its destination using two or more modes of transport. Often a truck carries cargo from the port or the railway. This is a good option if you have a shipment that has to travel a long distance and does not require immediate delivery.
In many cases, items will remain in a shipping container for the entire trip. But in other cases, items can be transferred from one container to another. Be sure to discuss this with your logistics and transport provider, so you are on the same page. Remember that different types of transport have different requirements.
Related article: Make The Best Decisions For Your Shipments By Understanding Transport Options in Logistics
Consider the Details
When looking for a logistics provider, choose one that pays attention to the little things. They can offer you personalized solutions according to your needs. Every shipping situation is different, so a one-size-fits-all approach will not meet your needs. Instead, choose a company that offers safe, affordable, and fast options.
You want to have a team that works one-on-one with their customers. A dedicated team will discuss any issues with you before making a decision on the solution. When you have a transportation or trucking need, the right logistics company can exceed your expectations.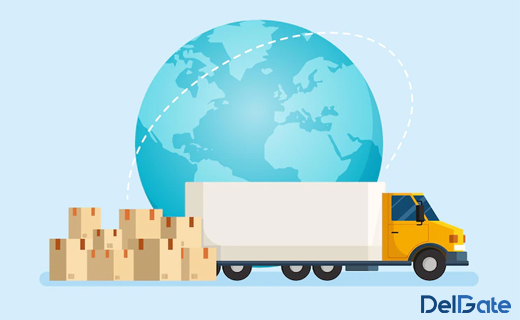 Whatever your reason for looking for a truckload carrier, there are a few things to consider before using a new company to handle your freight. Consider some important factors below to ensure you're onboarding the right partner.
Capacities and Services
The first thing to look for is if the company you are considering offers what you need, now and in the future. The ability to scale with your business is particularly important because it ensures that you won't have to integrate another company when your business expands into new markets or needs to use different technology.
Related article: What Is Expedited Shipping & Why Would I Need It
Know the answers to these questions before talking to FTL companies:
Are your load lanes consistent or are you shipping to and from multiple locations?
Does your freight require special handling or equipment?
Do you have any needs other than standard full-load service?
Do you need cross-border service?
The last thing you want is to find out that a business you've invested a lot of time in isn't providing a service essential to your long-term success.
Ability to Manage your Freight Volume
Once you know that a truckload provider offers the right services, it's time to find out if they have access to enough equipment to transport your freight. Consider freight volumes during normal and peak hours and find out about the supplier's ability to handle them. Companies that have multiple sources of supply can often provide the most reliable service.
Experience in the Industry
Each industry has specific guidelines on how freight should be handled – whether it's what temperature it should be, how fast it should move, or what equipment it should travel on. Using a truckload supplier with experience in meeting these requirements can ensure that your freight is delivered on time and in optimal condition.
Ask for testimonials, case studies, or specific examples of how they've helped a business with similar needs to yours. This will help confirm that they are equipped to deliver what you need.
Related article: Different Types of Cross-Docking Services in Canada
Customer experience Process
Even the most technologically advanced logistics companies have a human element to their service, and it's essential to the experience they deliver – to you and your end customer. Pay attention to how you are treated throughout the appraisal process to get a good idea of ​​what really matters to the company.
It may be helpful to ask how the company uses customer feedback, what processes it has in place to assess performance, and whether you can define specific operating procedures to meet your needs and expectations. A focus on customer experience is a good indicator that the company will provide excellent service and do whatever it takes to keep its operations running smoothly.
Logistics Provider Must Have Support technology
While human interaction is extremely important, you also need to know that the business you are considering has the technology to support your business. Check details such as:
Integrations: Can your systems communicate seamlessly with their systems?
Tools and software: Do they offer technology solutions that your business does not have?
Overall, you are looking to make sure it will be easy to do business with this company. The smoother the process, the better your experience.
Read more: A Complete Guide to Warehouse Abbreviations and Jargon
Conclusion
As a modern business owner, you are expected to make countless decisions. Such a decision includes the safe and reliable transport of your product. Your time is valuable, so you don't want to waste it on a company that can't give you the experience you're looking for. By finding a full-load logistics partner that has a long history, modern technology, and a dedication to best practices, you can ensure that your decision is the right one.